Zulm Shayari "सब है पैसों का खेल"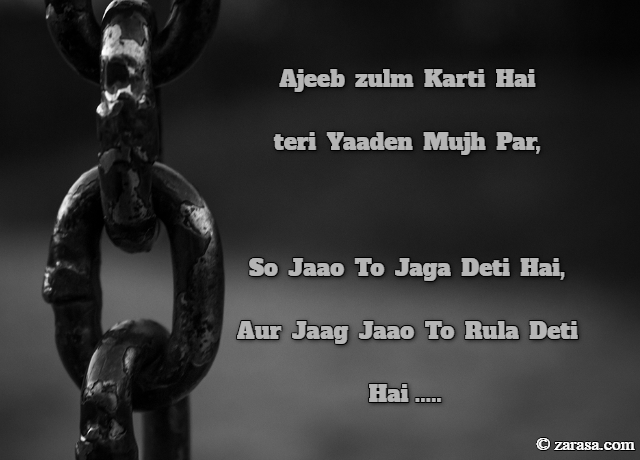 Ajeeb zulm Karti Hai teri Yaaden Mujh Par,
So Jaao To Jaga Deti Hai,Aur Jaag Jaao To Rula Deti Hai .....
अजीब जुल्म करती है तेरी यादें मुझ पर,
सो जाऊ तो जगा देती है, और जाग जाऊ तो रुला देती है…
عجیب ظلم کرتی ہے تیری یادیں مجھ پر
سو جاؤ تو جگا دیتی ہے ، اور جاگ جاؤ تو رولا دیتی ہے
---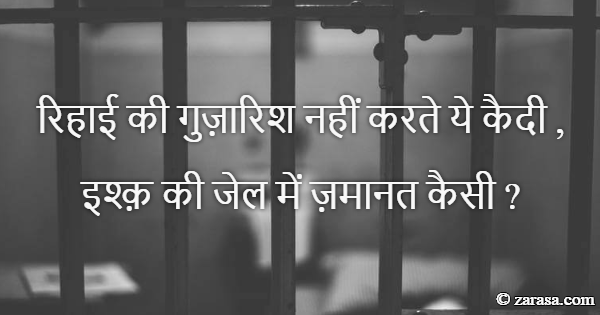 Rihai ki Guzarish Nhi Karte Ye Kaidi,
Ishq Ki Jail Mai Zamanat Kaisi?
रिहाई की गुज़ारिश नहीं करते ये कैदी ,
इश्क़ की जेल में ज़मानत कैसी ?
رہے کی گزارش نہی کرتے یہ کیدی
عشق کی جیل می ضمانت کیسی
---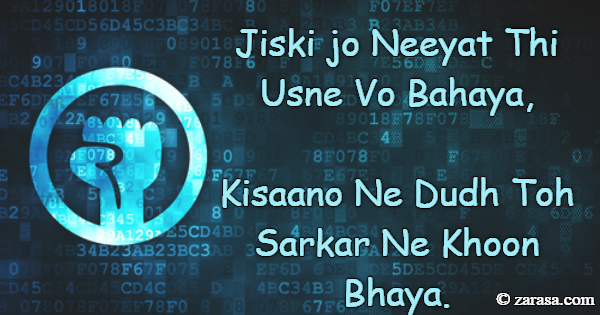 Jiski jo Neeyat Thi Usne Vo Bahaya,
Kisaano Ne Dudh Toh Sarkar Ne Khoon Bhaya.
जिसकी जो नियत थी उसने वो बहाया,
किसानो ने दूध तो सरकार ने खून बहाया |
جسکی جو نیت تھی اسنے وہ بہایا
کسانو نے دودھ تو سرکار نے خون بھایا
---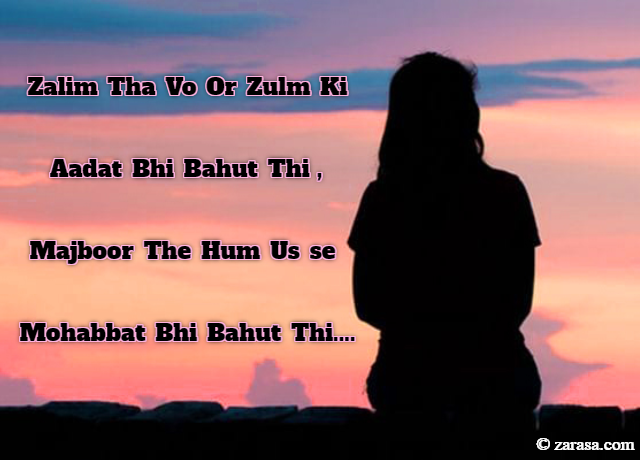 Zalim Tha Vo Or Zulm Ki
Aadat Bhi Bahut Thi ,
Majboor The Hum Us se
Mohabbat Bhi Bahut Thi....
ज़ालिम था वो और ज़ुल्म की
आदत भी बहुत थी ,
मजबूर थे हम उस से
मोहब्बत भी बहुत थी।
ظالم تھا وہ اور ظلم کی
عادت بھی بہت تھی
مجبور تھے ہم اس سے
موحبّت بھی بہت تھی
---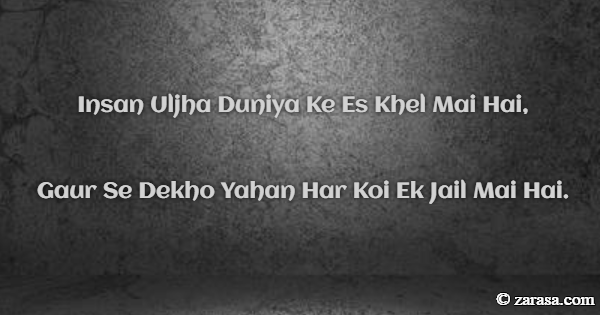 Insan Uljha Duniya Ke Es Khel Mai Hai,
Gaur Se Dekho Yahan Har Koi Ek Jail Mai Hai.
इंसान उलझा दुनिया के इस खेल में है,
गौर से देखों यहाँ हर कोई इक जेल में है |
انسان الجھا دنیا کے یس کھل می ہے
گور سے دیکھو یہاں ہر کوئی ایک جیل می ہے
---