Shayari for Fikr "Jis Pal Apki Baat Nahi"
|
Vo Din Din Nahi, Vo Raat Raat Nahi
Vo Pal Pal Nahi, Jis Pal Apki Baat Nahi
Apki Yaado Se Maut Bhi Hume Aalag Kar Sake
Maut Ki Bhi Itni Awakt Nahi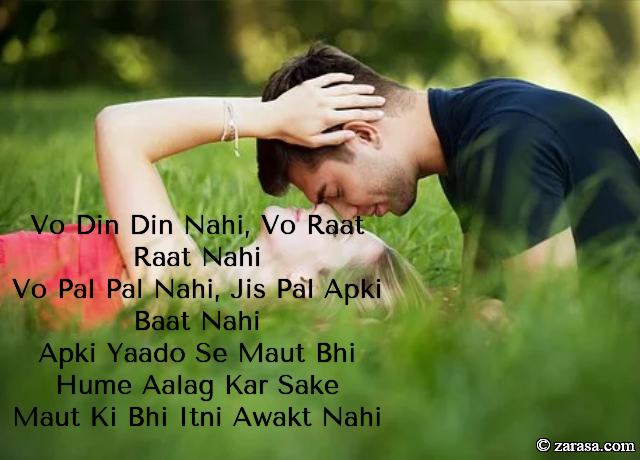 ---

वो दिन दिन नहीं , वो रात रात नहीं
वो पल पल नहीं , जिस पल आपकी बात नहीं
आपकी यादो से मौत भी हमे अलग कर सके
मौत की भी इतनी अव्यक्त नहीं


---

وہ دن دن نہیں , وو رات رات نہیں
وہ پل پل نہیں , جس پل آپکی بات نہیں
آپکی یادو سے موت بھی ہمیں الگ کر سکے
موت کی بھی اتنی آواکت نہیں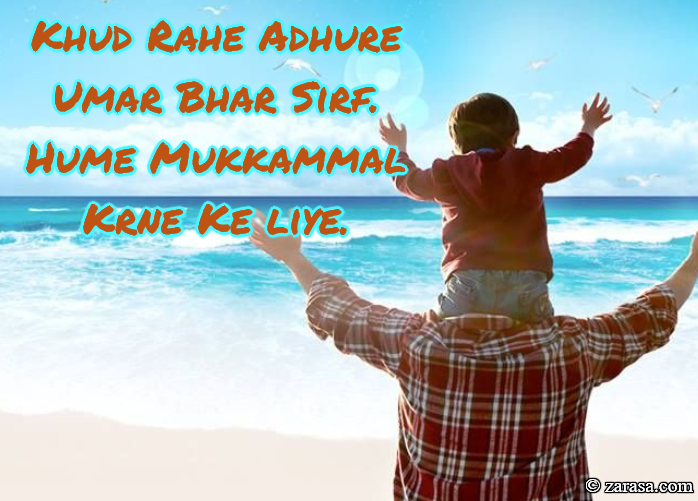 Khud Rahe Adhure Umar Bhar Sirf.
Hume Mukkammal Krne Ke liye.
खुद रहे अधूरे उम्र भर सिर्फ .
हमे मुक्कम्मल करने के लिए .
خود رہے ادھورے امر بھر سرف .
ہمے مککامّل کرنے کے لئے .
---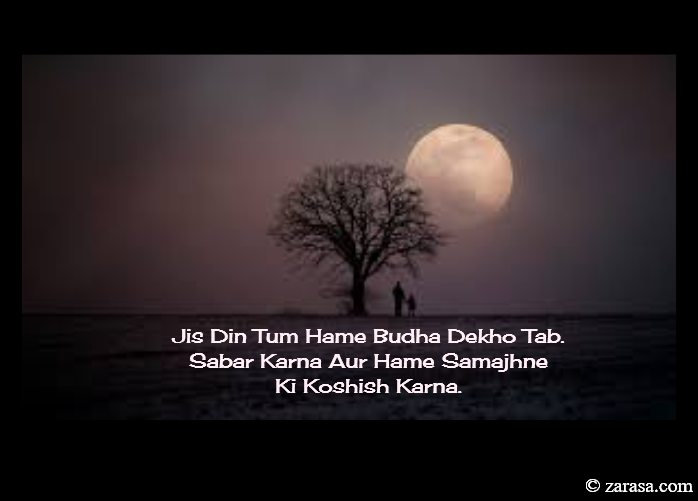 Jis Din Tum Hame Budha Dekho Tab.
Sabar Karna Aur Hame Samajhne Ki Koshish Karna.
जिस दिन तुम हमें बूढ़ा देखो तब .
सबर करना और हमें समझने की कोशिश करना .
جس دن تم ہمی بڑھا دیکھو تب .
صابر کرنا اور ہمی سمجھنے کی کوشش کرنا .
---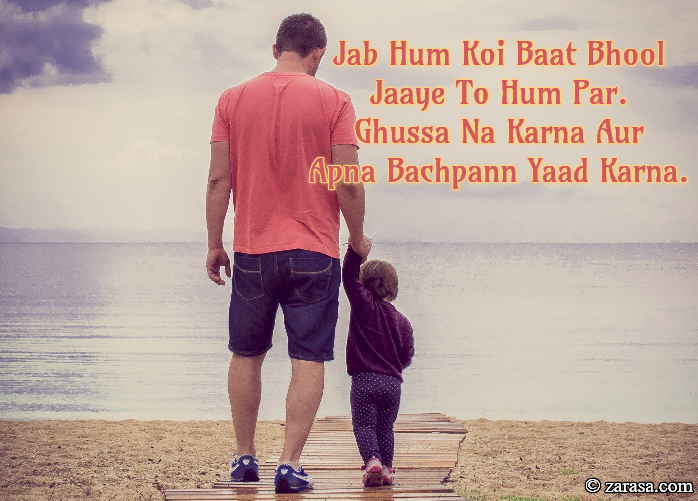 Jab Hum Koi Baat Bhool Jaaye To Hum Par.
Ghussa Na Karna Aur Apna Bachpann Yaad Karna.
जब हम कोई बात भूल जाए तो हम पर .
ग़ुस्सा ना करना और अपना बचपन याद करना .
جب ہم کوئی بات بھول جائے تو ہم پر .
غصّہ نہ کرنا اور اپنا بچپن یاد کرنا .
---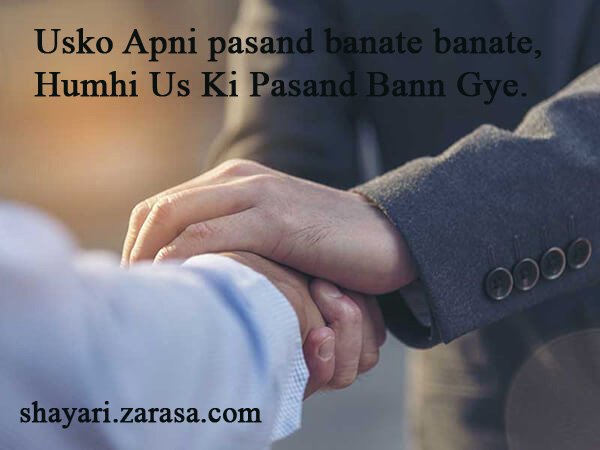 Usko Apni pasand banate banate,
Humhi Us Ki Pasand Bann Gye.




उसको अपनी पसंद बनते बनते,
हमहि उस की पसंद बन गए.
اسکو اپنی پسند بناتے بناتے
ہم ہی اس کی پسند بن گئے
---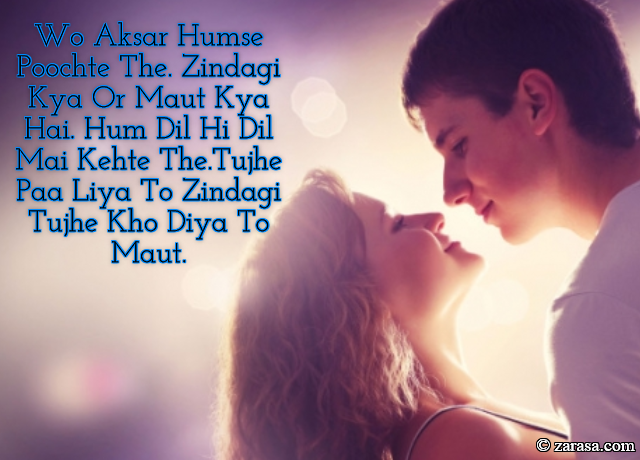 Wo Aksar Humse Poochte The. Zindagi Kya Or Maut Kya Hai. Hum Dil Hi Dil Mai Kehte The.Tujhe Paa Liya To Zindagi Tujhe Kho Diya To Maut.
वो अक्सर हमसे पूछते थे .ज़िन्दगी क्या और मौत क्या है . हम दिल ही दिल मई कहते थे .तुझे पा लिया तो ज़िन्दगी तुझे खो दिया तो मौत .
وہ اکثر ہمسے پوچھتے تھے . زندگی کیا اور موت کیا ہے . ہم دل ہی دل می کہتے تھے .تجھے پا لیا تو زندگی تجھے کھو دیا تو موت .
---