Shayari For Fikr "Fikar Karta Hu"
|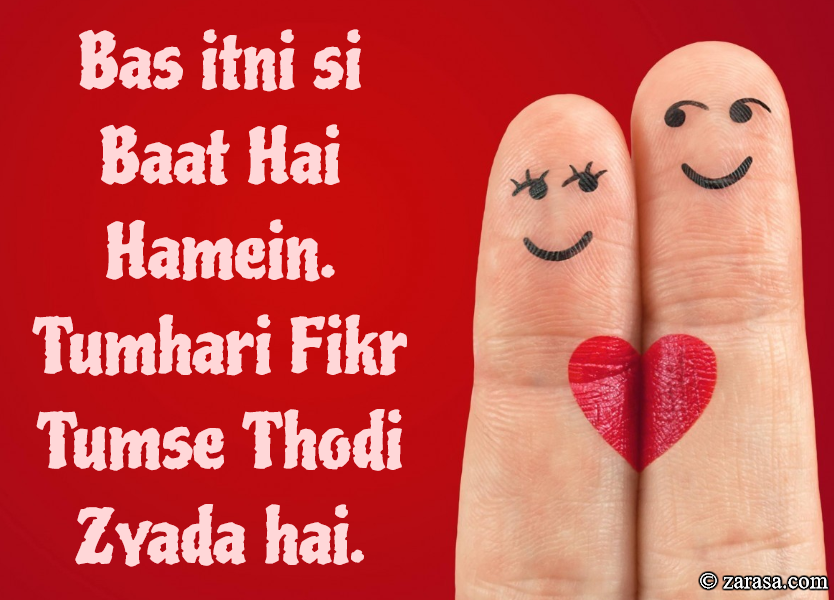 Bas itni si Baat Hai Hamein.
Tumhari Fikr Tumse Thodi Zyada hai.
बस इतनी सी बात है हमें .
तुम्हारी फ़िक्र तुमसे थोड़ी ज़्यादा है .
بس اتنی سی بات ہے ہمیں .
تمہاری فکر تمسے ٹھوڈی زیادہ ہے .
---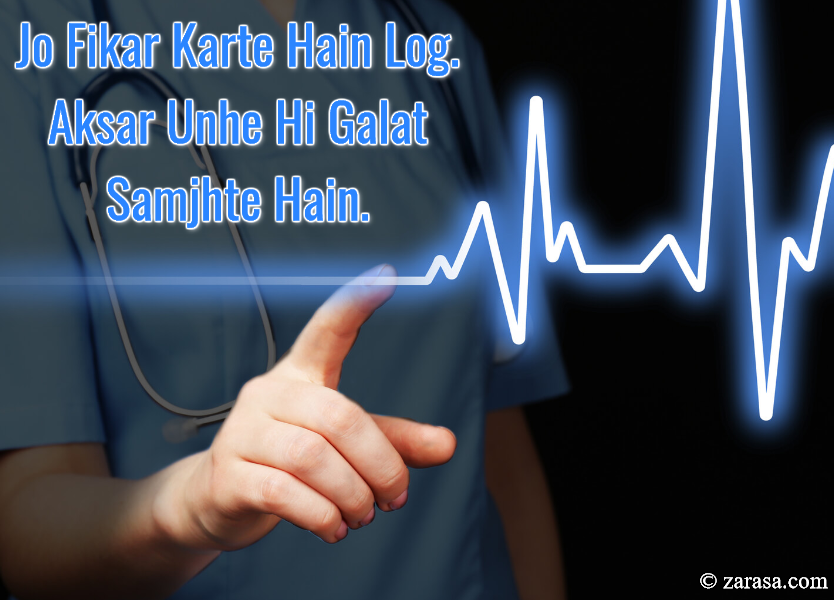 Jo Fikar Karte Hain Log.
Aksar Unhe Hi Galat Samjhte Hain.
जो फ़िक्र करते है लोग .
अक्सर उन्हें गलत समझते है .
جو فکر کرتے ہے لوگ .
اکثر انھ گلت سمجتے ہے .
---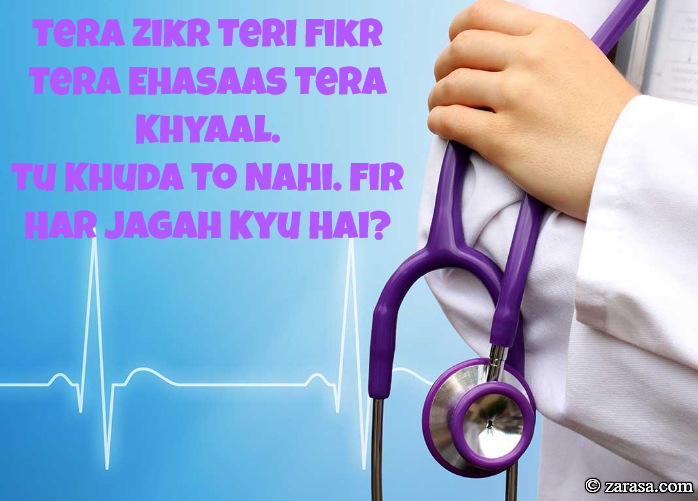 Tera Zikr Teri Fikr Tera Ehasaas Tera Khyaal.
Tu Khuda To Nahi. Fir Har Jagah Kyu Hai?
तेरा ज़िक्र तेरी फ़िक्र तेरा एहसास तेरा ख्याल .
तू खुदा तो नहीं . फिर हर जगह क्यों है ?
تیرا ذکر تیری فکر تیرا احساس تیرا خیال .
تو خدا تو نہیں . فر ہر جگہ کیو ہے ؟
---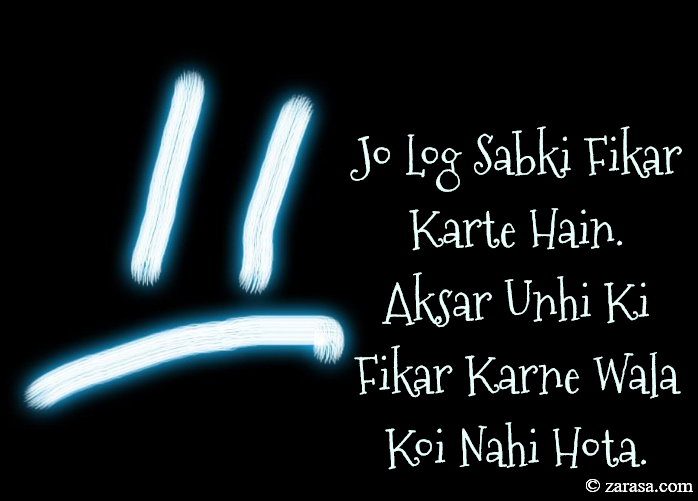 Jo Log Sabki Fikar Karte Hain.
Aksar Unhi Ki Fikar Karne Wala Koi Nahi Hota.
जो लोग सबकी फ़िक्र करते हैं .
अक्सर उन्ही की फ़िक्र करने वाला कोई नहीं होता .
جو لوگ سبکی فکر کرتے ہیں .
اکسار انھی کی فکر کرنے والا کوئی نہیں ہوتا .
---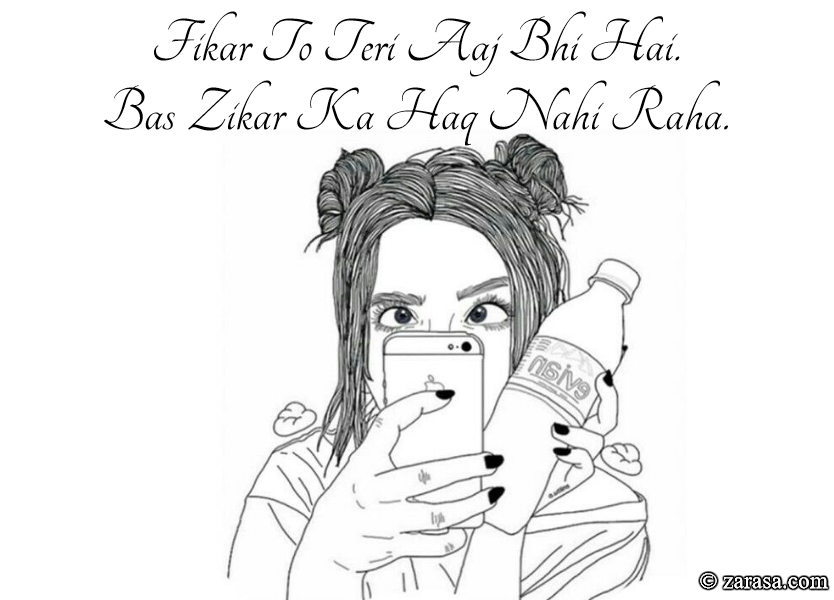 Fikar To Teri Aaj Bhi Hai.
Bas Zikar Ka Haq Nahi Raha.
फ़िक्र तो तेरी आज भी है .
बस ज़िकर का हक़ नहीं रहा .
فکر تو تیری آج بھی ہے .
بس ذکر کا حق نہیں رہا .
---