Shayari For Fikr "Fikar Karta Hu"
|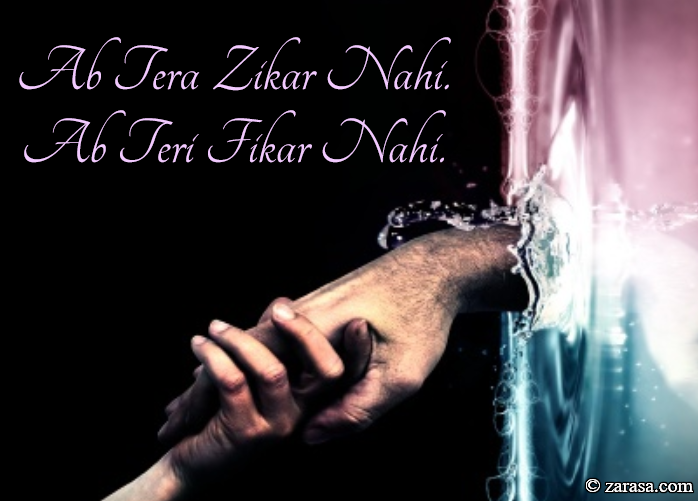 Ab Tera Zikar Nahi.
Ab Teri Fikar Nahi.
अब तेरा ज़िकर नहीं .
अब तेरी फ़िक्र नहीं .
اب تیرا ذکر نہیں .
اب تیری فکر نہیں .
---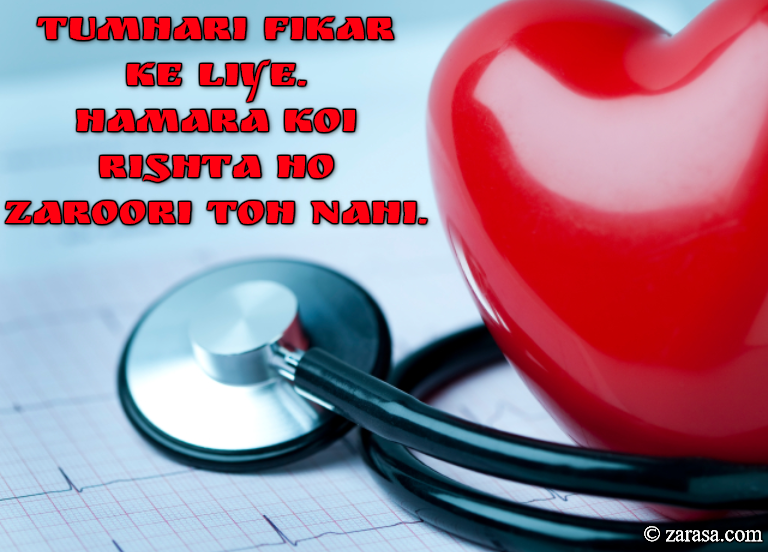 Tumhari Fikar Ke Liye.
Hamara Koi Rishta Ho Zaroori Toh Nahi.
तुम्हारी फ़िक्र के लिए .
हमारा कोई रिश्ता हो ज़रूरी तोह नहीं .
تمہاری فکر کے لئے .
ہمارا کوئی رشتہ ہو ضروری ٹوہ نہیں .
---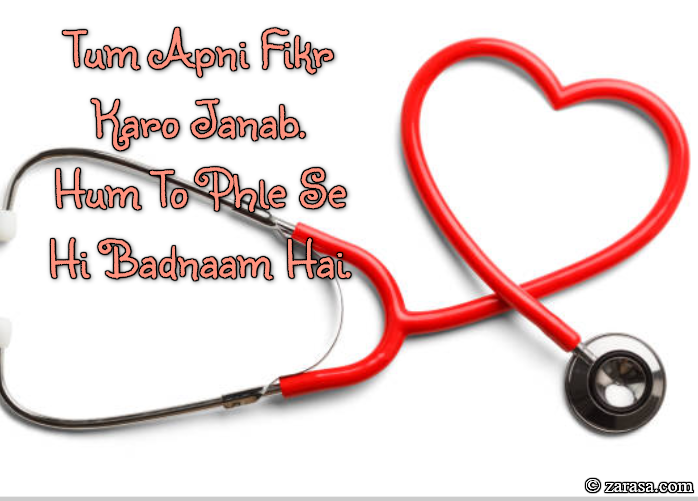 Tum Apni Fikr Karo Janab.
Hum To Phle Se Hi Badnaam Hai.
तुम अपनी फ़िक्र करो जनाब .
हम तो पहले से ही बदनाम है .
تم اپنی فکر کرو جناب .
ہم تو پہلے سے ہی بدنام ہے .
---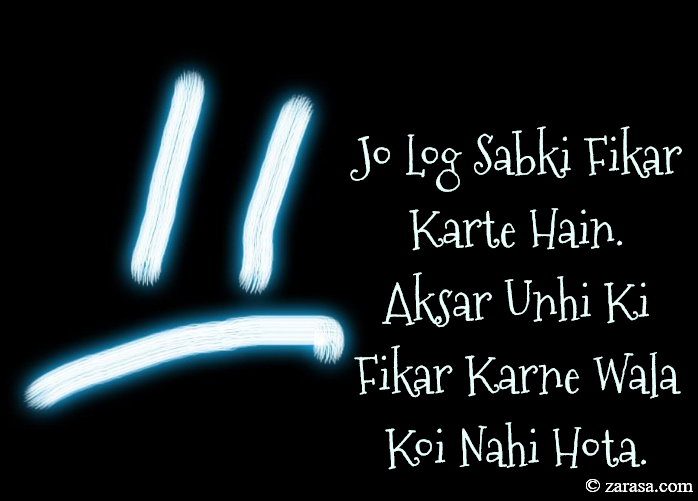 Jo Log Sabki Fikar Karte Hain.
Aksar Unhi Ki Fikar Karne Wala Koi Nahi Hota.
जो लोग सबकी फ़िक्र करते हैं .
अक्सर उन्ही की फ़िक्र करने वाला कोई नहीं होता .
جو لوگ سبکی فکر کرتے ہیں .
اکسار انھی کی فکر کرنے والا کوئی نہیں ہوتا .
---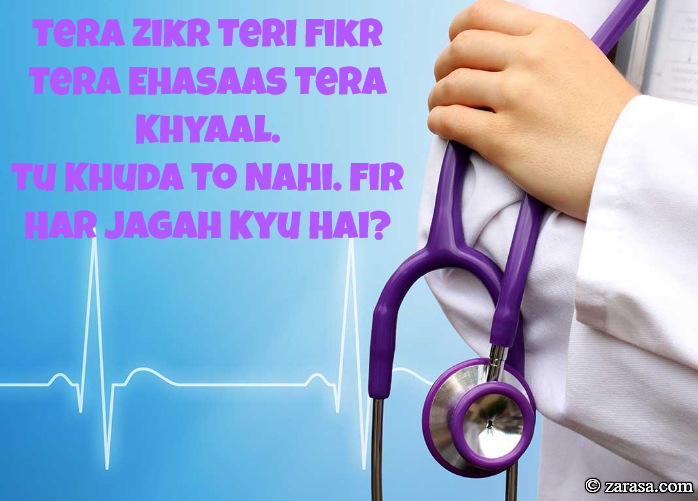 Tera Zikr Teri Fikr Tera Ehasaas Tera Khyaal.
Tu Khuda To Nahi. Fir Har Jagah Kyu Hai?
तेरा ज़िक्र तेरी फ़िक्र तेरा एहसास तेरा ख्याल .
तू खुदा तो नहीं . फिर हर जगह क्यों है ?
تیرا ذکر تیری فکر تیرا احساس تیرا خیال .
تو خدا تو نہیں . فر ہر جگہ کیو ہے ؟
---