Shayari For Fikr "Ab Nahi Karenge"
|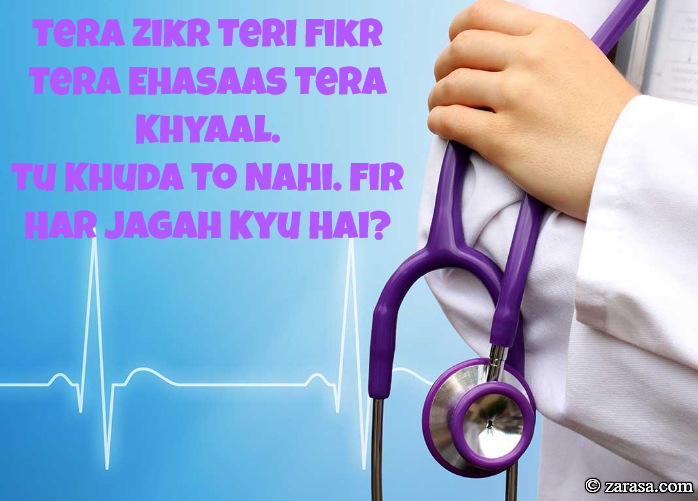 Tera Zikr Teri Fikr Tera Ehasaas Tera Khyaal.
Tu Khuda To Nahi. Fir Har Jagah Kyu Hai?
तेरा ज़िक्र तेरी फ़िक्र तेरा एहसास तेरा ख्याल .
तू खुदा तो नहीं . फिर हर जगह क्यों है ?
تیرا ذکر تیری فکر تیرا احساس تیرا خیال .
تو خدا تو نہیں . فر ہر جگہ کیو ہے ؟
---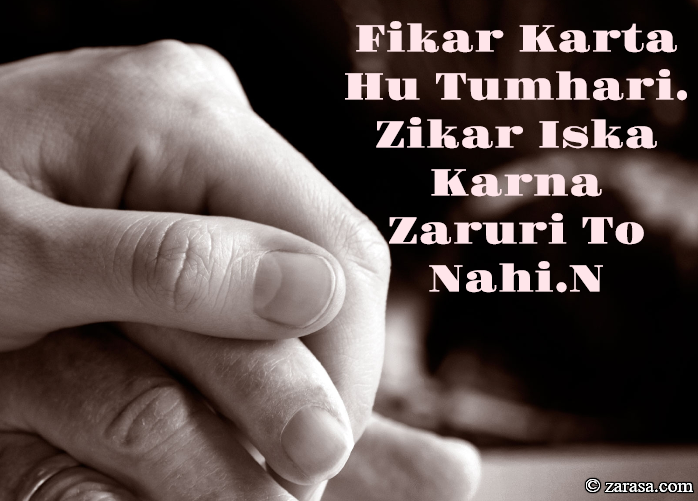 Fikar Karta Hu Tumhari.
Zikar Iska Karna Zaruri To Nahi.
फ़िक्र करता हु तुम्हारी .
ज़िकर इसका करना ज़रूरी तो नहीं .
فکر کرتا ہو تمہاری .
ذکر اسکا کرنا ضروری تو نہیں .
---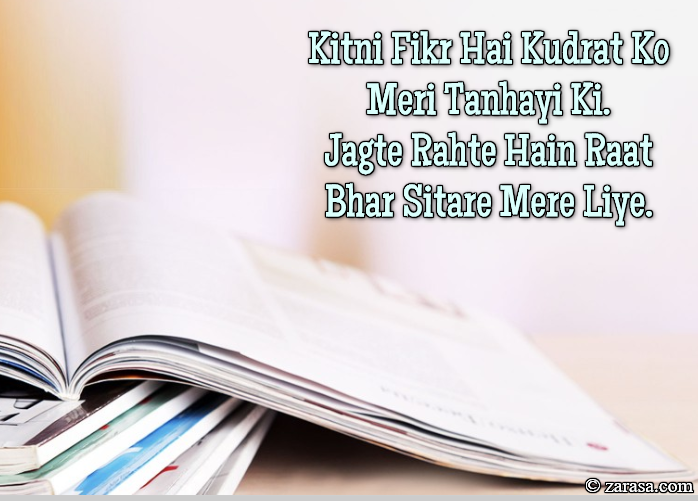 Kitni Fikr Hai Kudrat Ko Meri Tanhayi Ki.
Jagte Rahte Hain Raat Bhar Sitare Mere Liye.
कितनी फ़िक्र है कुदरत को मेरी तन्हाई की .
जागते रहते हैं रात भर सितारे मेरे लिए .
کتنی فکر ہے کدرت کو میری تنہایی کی .
جاگتے رہتے ہیں رات بھر ستارے میرے لئے .
---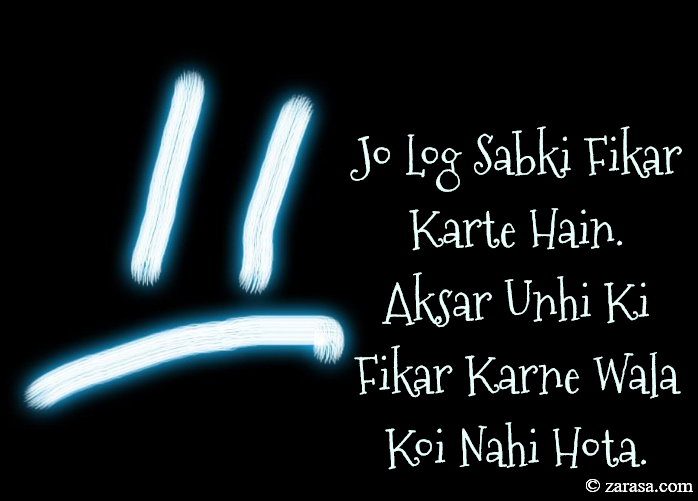 Jo Log Sabki Fikar Karte Hain.
Aksar Unhi Ki Fikar Karne Wala Koi Nahi Hota.
जो लोग सबकी फ़िक्र करते हैं .
अक्सर उन्ही की फ़िक्र करने वाला कोई नहीं होता .
جو لوگ سبکی فکر کرتے ہیں .
اکسار انھی کی فکر کرنے والا کوئی نہیں ہوتا .
---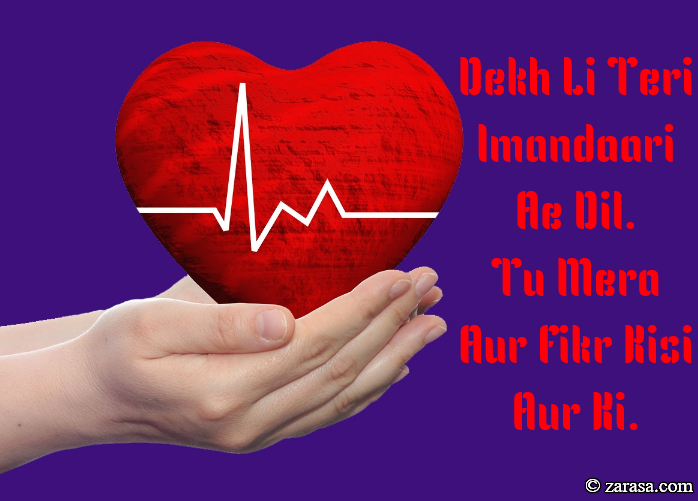 Dekh Li Teri Imandaari Ae Dil.
Tu Mera Aur Fikr Kisi Aur Ki.
देख ली तेरी ईमानदारी ऐ दिल .
तू मेरा और फ़िक्र किसी और की .
دیکھ لی تیری ایمانداری اے دل .
تو میرا اور فکر کسی اور کی .
---