Shayari For Fikr "Fikar Na Karo"
|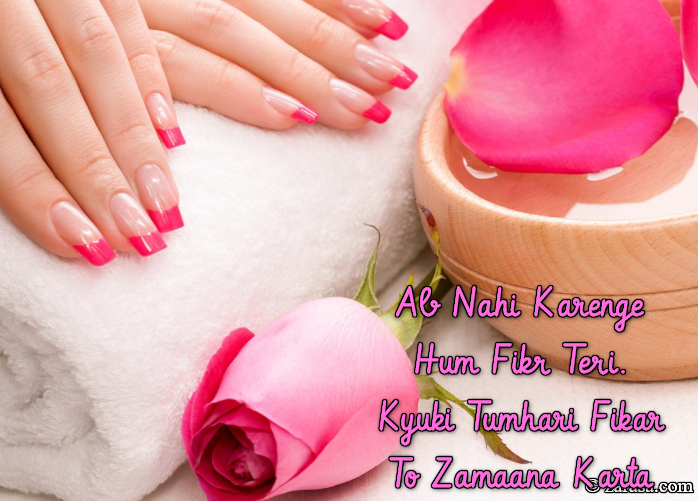 Ab Nahi Karenge Hum Fikr Teri.
Kyuki Tumhari Fikar To Zamaana Karta Hai.
अब नहीं करेंगे हम फ़िक्र तेरी .
क्युकी तुम्हारी फ़िक्र तो ज़माना करता है .
اب نہیں کرینگے ہم فکر تیری .
کیکی تمہاری فکر تو زمانہ کرتا ہے .
---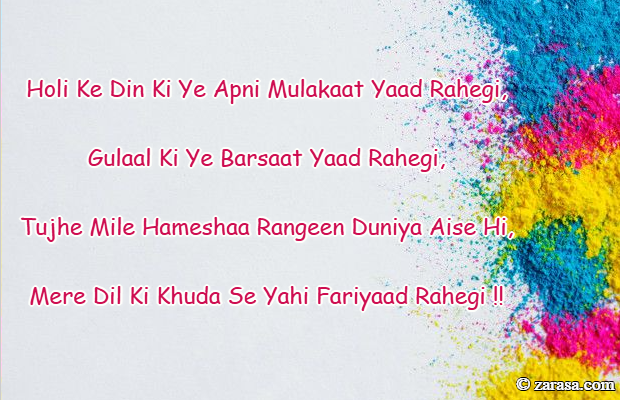 Holi Ke Din Ki Ye Apni Mulakaat Yaad Rahegi,
Gulaal Ki Ye Barsaat Yaad Rahegi,
Tujhe Mile Hameshaa Rangeen Duniya Aise Hi,
Mere Dil Ki Khuda Se Yahi Fariyaad Rahegi !!
होली के दिन की ये अपनी मुलाकात याद रहेगी,
गुलाल की ये बरसात याद रहेगी,
तुझे मिले हमेशा रंगीन दुनिया ऐसे ही,
मेरे दिल की खुद से यही फ़रियाद रहेगी !!
ہولی کے دن کی یہ اپنی ملاقات یاد رہیگی
گلال کی یہ برسات یاد رہیگی
تجھے میل ہمیشہ رنگین دنیا ایسے ہی
میرے دل کی خدا سے یہی فریاد رہیگی
---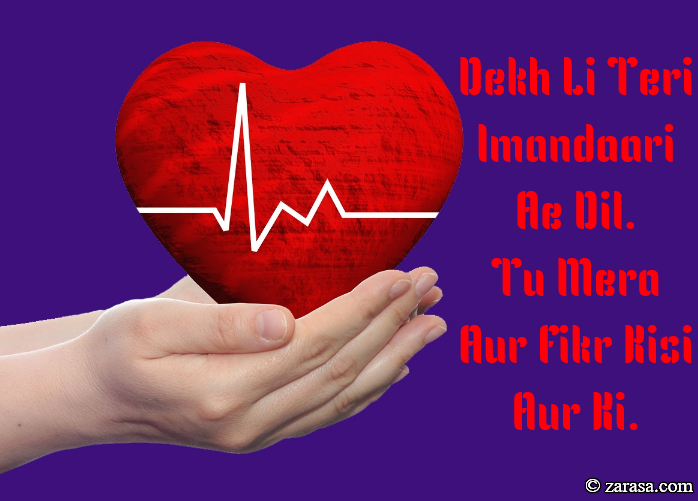 Dekh Li Teri Imandaari Ae Dil.
Tu Mera Aur Fikr Kisi Aur Ki.
देख ली तेरी ईमानदारी ऐ दिल .
तू मेरा और फ़िक्र किसी और की .
دیکھ لی تیری ایمانداری اے دل .
تو میرا اور فکر کسی اور کی .
---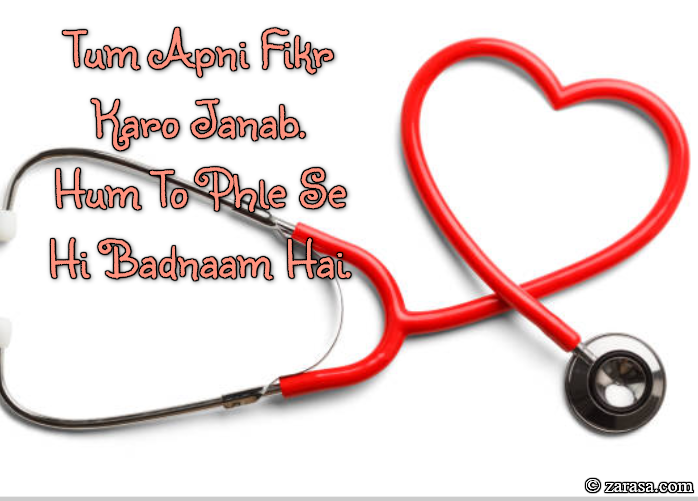 Tum Apni Fikr Karo Janab.
Hum To Phle Se Hi Badnaam Hai.
तुम अपनी फ़िक्र करो जनाब .
हम तो पहले से ही बदनाम है .
تم اپنی فکر کرو جناب .
ہم تو پہلے سے ہی بدنام ہے .
---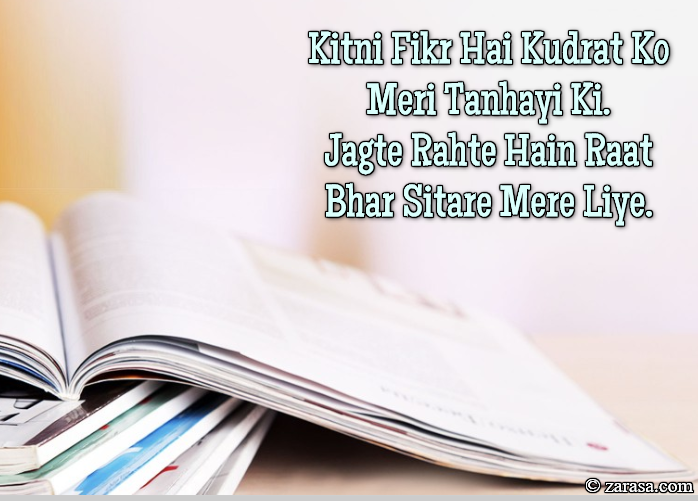 Kitni Fikr Hai Kudrat Ko Meri Tanhayi Ki.
Jagte Rahte Hain Raat Bhar Sitare Mere Liye.
कितनी फ़िक्र है कुदरत को मेरी तन्हाई की .
जागते रहते हैं रात भर सितारे मेरे लिए .
کتنی فکر ہے کدرت کو میری تنہایی کی .
جاگتے رہتے ہیں رات بھر ستارے میرے لئے .
---