Shayari For Fikr "Jo Log"
|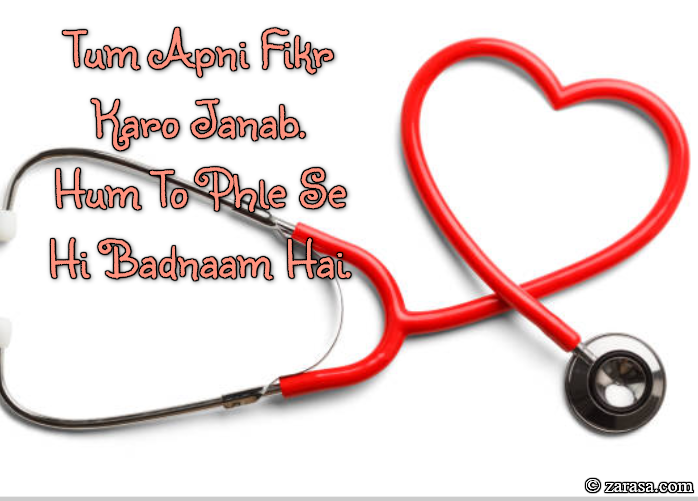 Tum Apni Fikr Karo Janab.
Hum To Phle Se Hi Badnaam Hai.
तुम अपनी फ़िक्र करो जनाब .
हम तो पहले से ही बदनाम है .
تم اپنی فکر کرو جناب .
ہم تو پہلے سے ہی بدنام ہے .
---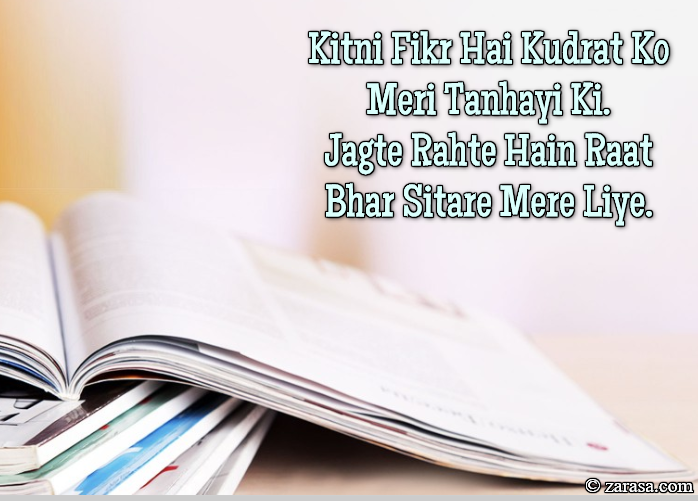 Kitni Fikr Hai Kudrat Ko Meri Tanhayi Ki.
Jagte Rahte Hain Raat Bhar Sitare Mere Liye.
कितनी फ़िक्र है कुदरत को मेरी तन्हाई की .
जागते रहते हैं रात भर सितारे मेरे लिए .
کتنی فکر ہے کدرت کو میری تنہایی کی .
جاگتے رہتے ہیں رات بھر ستارے میرے لئے .
---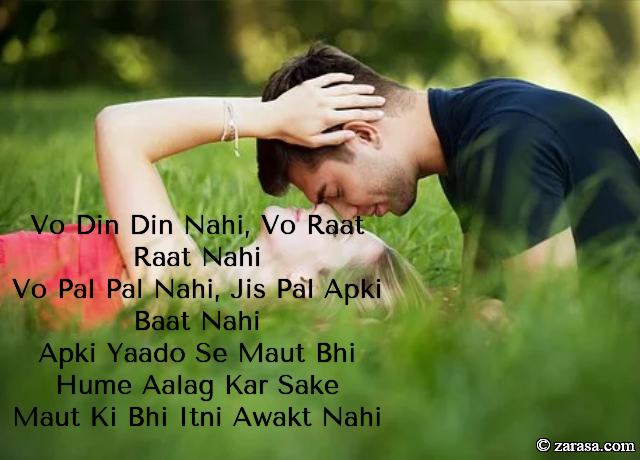 Vo Din Din Nahi, Vo Raat Raat Nahi
Vo Pal Pal Nahi, Jis Pal Apki Baat Nahi
Apki Yaado Se Maut Bhi Hume Aalag Kar Sake
Maut Ki Bhi Itni Awakt Nahi
वो दिन दिन नहीं , वो रात रात नहीं
वो पल पल नहीं , जिस पल आपकी बात नहीं
आपकी यादो से मौत भी हमे अलग कर सके
मौत की भी इतनी अव्यक्त नहीं
وہ دن دن نہیں , وو رات رات نہیں
وہ پل پل نہیں , جس پل آپکی بات نہیں
آپکی یادو سے موت بھی ہمیں الگ کر سکے
موت کی بھی اتنی آواکت نہیں
---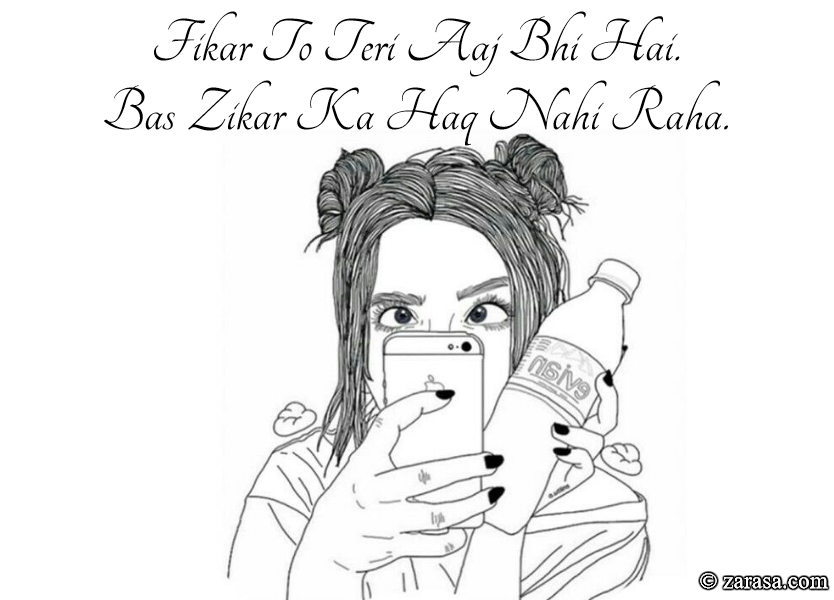 Fikar To Teri Aaj Bhi Hai.
Bas Zikar Ka Haq Nahi Raha.
फ़िक्र तो तेरी आज भी है .
बस ज़िकर का हक़ नहीं रहा .
فکر تو تیری آج بھی ہے .
بس ذکر کا حق نہیں رہا .
---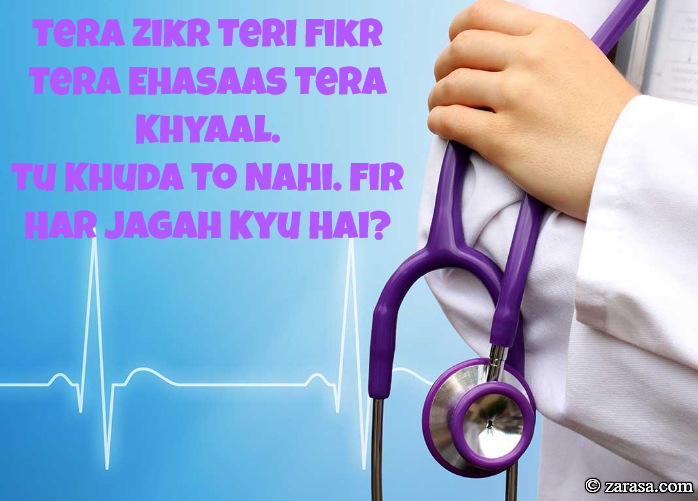 Tera Zikr Teri Fikr Tera Ehasaas Tera Khyaal.
Tu Khuda To Nahi. Fir Har Jagah Kyu Hai?
तेरा ज़िक्र तेरी फ़िक्र तेरा एहसास तेरा ख्याल .
तू खुदा तो नहीं . फिर हर जगह क्यों है ?
تیرا ذکر تیری فکر تیرا احساس تیرا خیال .
تو خدا تو نہیں . فر ہر جگہ کیو ہے ؟
---