Shayari for Happiness "Khud Haso Or Oron Ko Bhi Hasate Raho"
|
Pholon Ki Tarah Mehkte Raho
Sitaaron Ki Tarah Chamakte Raho,
Kismat Se Mili Hai Yh Zindagi
Khud Haso Or Oron Ko Bhi Hasate Raho .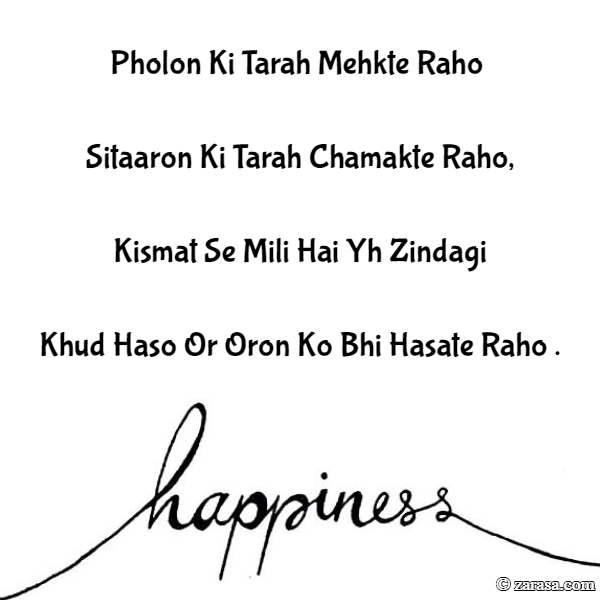 ---

फूलों की तरह महकते रहो
सितारों की तरह चमकते रहो,
किस्मत से मिली है ये ज़िन्दगी
ख़ुद हँसो और औरों को भी हंसाते रहो।


---

پھولوں کی طرح مہکتے رہو
ستاروں کی طرح چمکتے رہو
کسمت سے ملی ہے یہ زندگی
خود حصوں اور اروں کو بھی ہستے رہو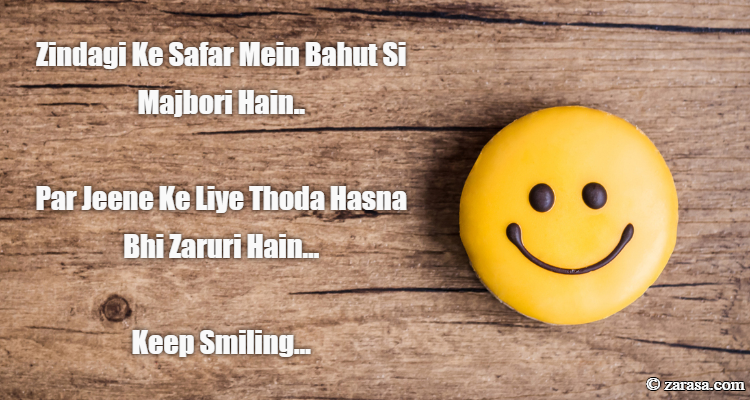 Zindagi Ke Safar Mein Bahut Si Majbori Hain..
Par Jeene Ke Liye Thoda Hasna Bhi Zaruri Hain…

Keep Smiling…
ज़िन्दगी के सफर में बहुत सी मजबूरी हैं ,
पर जीने के लिए थोड़ा हसना भी ज़रूरी है।
زندگی کے سفر میں بہت سی مجبوری ہیں
پر جینے کے لئے تھودا حسنہ بھی ضروری ہیں
---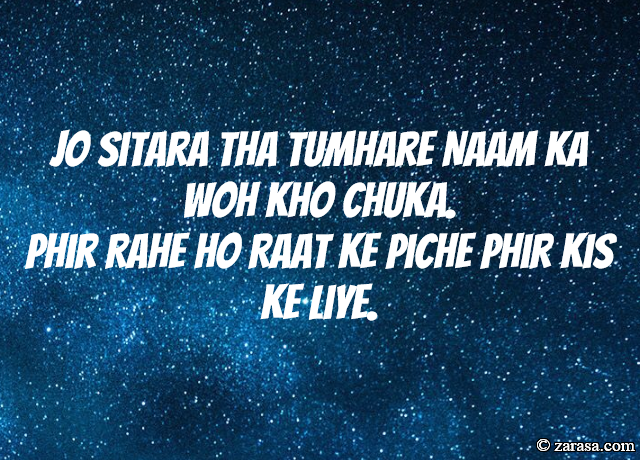 Jo Sitara Tha Tumhare Naam Ka Woh Kho Chuka.
Phir Rahe Ho Raat Ke Piche Phir Kis Ke Liye.
जो सितारा था तुम्हारे नाम का वह खो चूका .
फिर रहे हो रात के पीछे फिर किस के लिए .
جو سترہ تھا تمہارے نام کا وہ کھو چکا .
پھر رہے ہو رات کے پیچھے پھر کس کے لئے .
---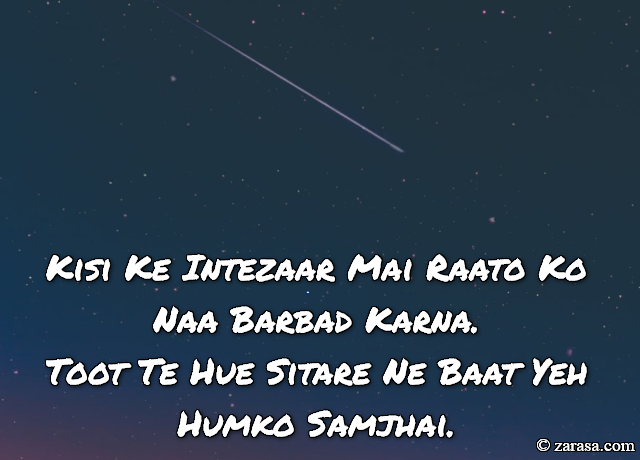 Kisi Ke Intezaar Mai Raato Ko Naa Barbad Karna.
Toot Te Hue Sitare Ne Baat Yeh Humko Samjhai.

किसी के इंतज़ार मई रातो को ना बर्बाद करना .
टूटते हुए सितारे ने बात यह हमको समझे .



کسی کے انتیزار می رہاتو کو نا برباد کرنا .
ٹوٹ تے ہوئے ستارے نے بات یہ ہمکو سمجھی .


---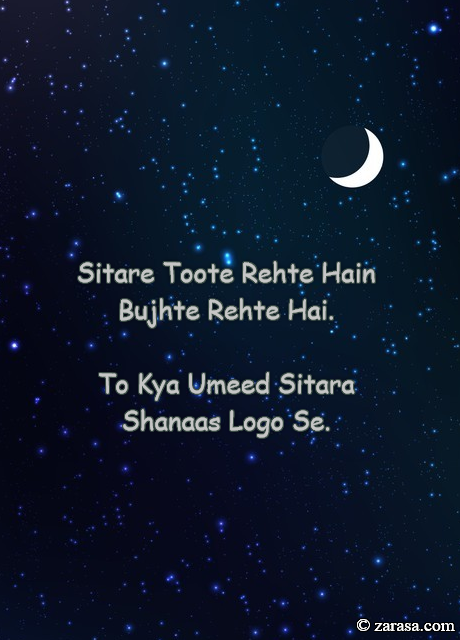 Sitare Toote Rehte Hain Bujhte Rehte Hai.
To Kya Umeed Sitara Shanaas Logo Se.
सितारे टूटे रहते हैं बुझते रहते है .
तो क्या उम्मीद सितारा शनास लोगो से .
ستارے ٹوٹے رہتے ہیں بجھتے رہتے ہے .
تو کیا امید سترہ شناس لوگو سے .
---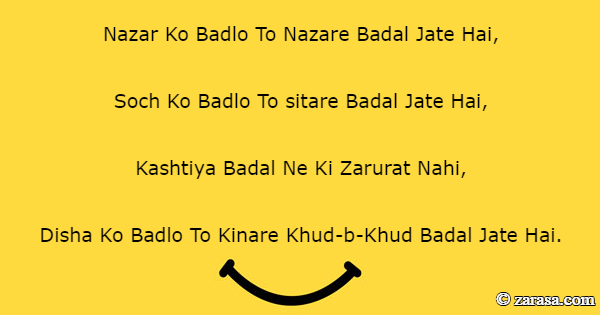 Nazar Ko Badlo To Nazare Badal Jate Hai,
Soch Ko Badlo To sitare Badal Jate Hai,
Kashtiya Badal Ne Ki Zarurat Nahi,
Disha Ko Badlo To Kinare Khud-b-Khud Badal Jate Hai.
नज़र को बदलो तो नज़ारे बदल जाते है,
सोच को बदलो तो सितारे बदल जाते है,
कश्तिया बदल ने की ज़रूरत नहीं ,
दिशा को बदलो तो किनारे खुद बा खुद बदल जाते है।
نظر کو بفلو تو نظارے بدل جاتے ہے
سوچ کو بدلو تو ستارے بدل جاتے ہے
کشتیا بدل نے کی ضرورت نہیں
دشا کو بدلو تو کنارے خود با خود بدل جاتے ہے
---