Shayari for Hug Day "कोई कहे इसे जादू की झप्पी"
|
Koi Kahe Ise Jadu Ki Jhappi,
Koi Kahe Ise Pyaar…
Moka Hai Khubsurat,
Aa Gale Lag Ja Mere Yaar.
Wishing you Hug day…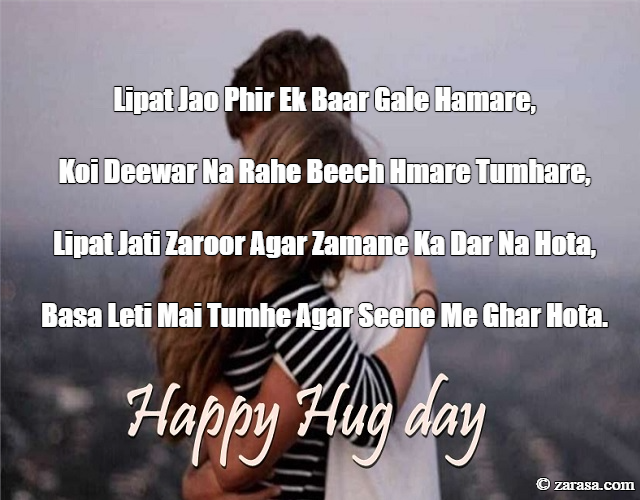 ---

कोई कहे इसे जादू की झप्पी,
कोई कहे इसे प्यार…
मौका है खूबसूरत,
आ गले लग जा मेरे यार।

Wishing you Hug day…


---

کوئی کہے اسے جادو کی جھپپی
کوئی کھے اسے پیار
موکا ہے خوبصورت
آ گلے لگ جا میرے یار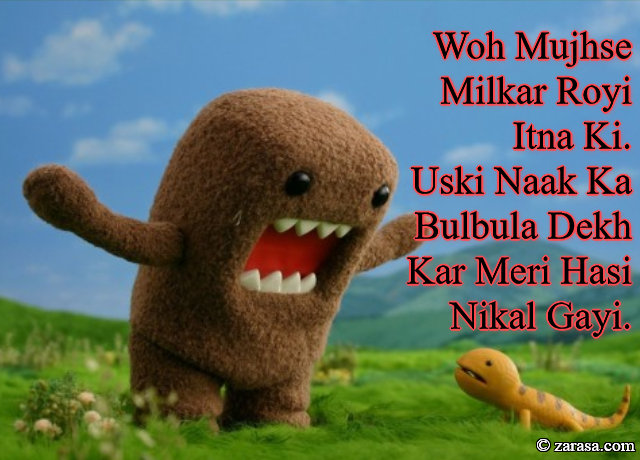 Woh Mujhse Milkar Royi Itna Ki.
Uski Naak Ka Bulbula Dekh Kar Meri Hasi Nikal Gayi.
वह मुझसे मिलकर रोई इतना की .
उसकी नाक का बुलबुला देख कर मेरी हसी निकल गयी .
وہ مجھسے ملکر رویی اتنا کی
اسکی ناک کا بلبلا دیکھ کر میری حسی نکل گی .
---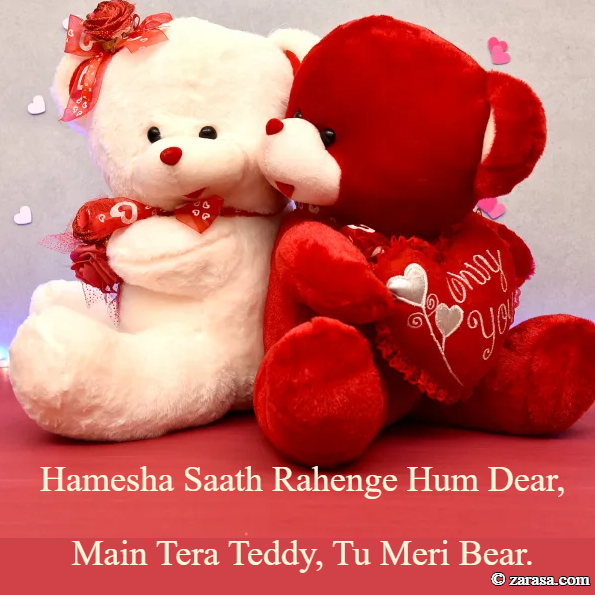 Hamesha Saath Rahenge Hum Dear,
Main Tera Teddy, Tu Meri Bear.

हमेशा साथ रहेंगे हम डियर,

मैं तेरा टेडी, तू मेरी बियर
ہمیشہ ساتھ رہینگے ہم دیر
میں تیرا تددے تو میری بیر
---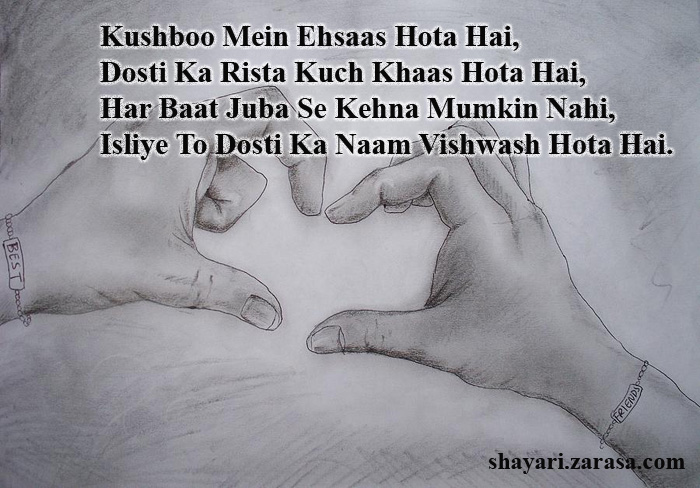 Kushboo Mein Ehsaas Hota Hai,
Dosti Ka Rista Kuch Khaas Hota Hai,
Har Baat Juba Se Kehna Mumkin Nahi,
Isliye To Dosti Ka Naam Vishwas Hota Hai.


खुशबू में एहसास होता है,
दोस्ती का रिश्ता कुछ ख़ास होता है,
हर बात ज़ुबां से कहना मुमकिन नहीं,
इसलिए तो दोस्ती का नाम विश्वास होता है.
خوشبو میں احساس ہوتا ہے،
دوستی کا رشتہ کچھ خاص ہوتا ہے،
ہر بات زباں سے کہنا ممکن نہیں،
لہذا تو دوستی کا نام وشواس ہوتا ہے.
---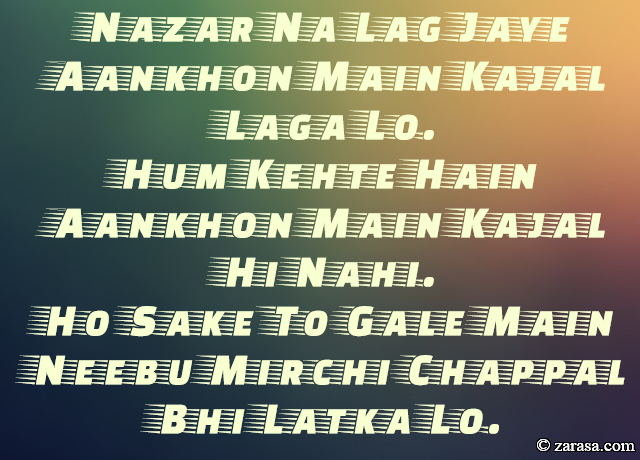 Nazar Na Lag Jaye Aankhon Main Kajal Laga Lo.
Hum Kehte Hain Aankhon Main Kajal Hi Nahi.
Ho Sake To Gale Main Neebu Mirchi Chappal Bhi Latka Lo.
नज़र ना लग जाये आँखों मैं काजल लगा लो .
हम कहते हैं आँखों मैं काजल ही नहीं .
हो सके तो गले मैं नीबू मिर्ची चप्पल भी लटका लो .
نظر نہ لگ جائے آنکھوں میں کاجل لگا لو .
ہم کہتے ہیں آنکھوں میں کاجل ہی نہیں .
ہو سکے تو گلے میں نیبو مرچی چپپل بھی لٹکا لو .
---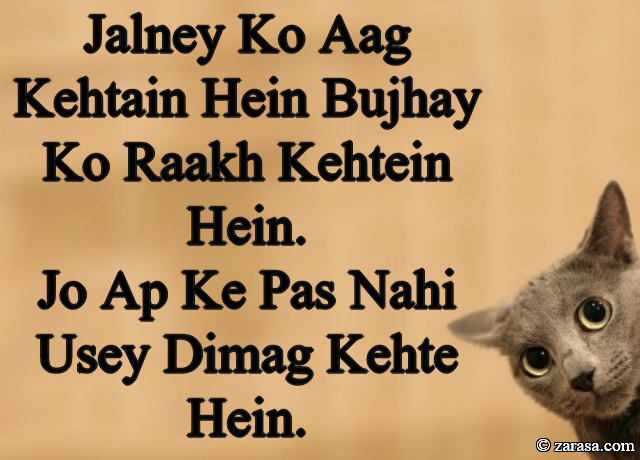 Jalney Ko Aag Kehtain Hein Bujhay Ko Raakh Kehtein Hein.
Jo Ap Ke Pas Nahi Usey Dimag Kehte Hein.
जलने को आग कहतें हैं बुझाय को राख कहतें हैं .
जो आप के पास नहीं उसे दिमाग कहते हैं .
جلنے کو آگ کہتیں ہیں بجھے کو راکھ کہتیں ہیں .
جو اپ کے پاس نہیں اسے دماگ کہتے ہیں .
---