Shayari for Khuda"Yun Baar Baar Khuda Mat Badal"
|
Sun Kar Zamane Ki Baatein Tu Apni Adaa Mat Badal.
Yakin Rakh Apne Khuda Par Yun Baar Baar Khuda Mat Badal.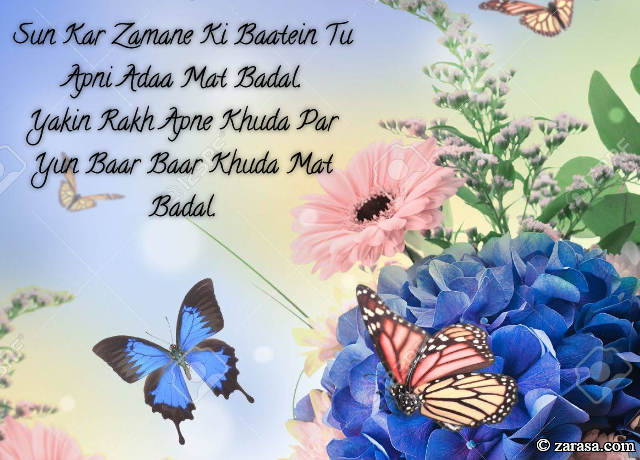 ---

सुन कर ज़माने की बातें तू अपनी अदा मत बदल .
यकीं रख अपने ख़ुदा पर यूँ बार बार खुदा मत बदल .


---

سن کر زمانے کی باتیں تو اپنی ادا مت بدل .
یکین رکھ اپنے خدا پر یوں بار بار خدا مت بدل .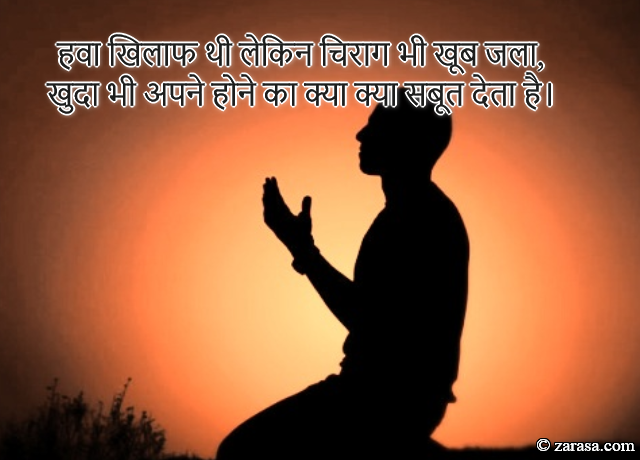 Hawa Khilaaf Thi Lekin Chirag Bhi Khoob Jala,
Khuda Bhi Apne Hone Ka Kya Kya Saboot Deta Hai.
हवा खिलाफ थी लेकिन चिराग भी खूब जला,
खुदा भी अपने होने का क्या क्या सबूत देता है।
ہوا خلاف تھی لیکن چراگ بھی خوب جلا,
خدا بھی اپنے ہونے کا کیا کیا ثبوت دیتا ہے.
---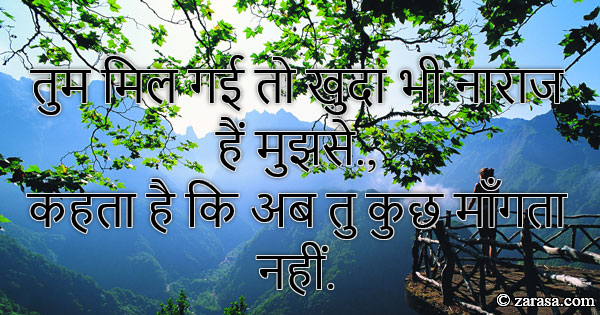 Tum Mil Gai To Khuda Bhi Naraz he Mujhse,
Kehta He Ki Ab Tu Kuch Mangta Hi Nahi.






तुम मिल गई तो खुदा भी नाराज हैं मुझसे.,
कहता है कि अब तु कुछ माँगता नहीं.
تم مل گئی تو خدا بھی ناراض ہے مجھسے ,
کہتا ہے کی اب تو کچھ مانگتا ہی نہیں .
---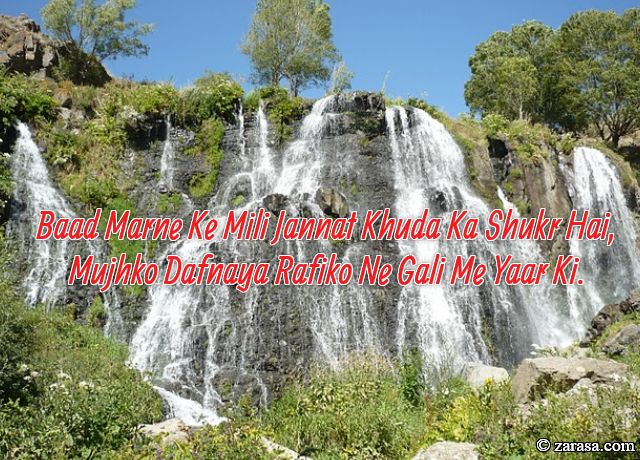 Baad Marne Ke Mili Jannat Khuda Ka Shukr Hai,
Mujhko Dafnaya Rafiko Ne Gali Me Yaar Ki.
बाद मरने के मिली जन्नत ख़ुदा का शुक्र है,
मुझको दफ़नाया रफ़ीक़ों ने गली में यार की।
بعد مرنے کے ملی جنّت خدا کا شکر ہے ,
مجھکو دفنایا رفیکو نے گلی مے یارکی .
---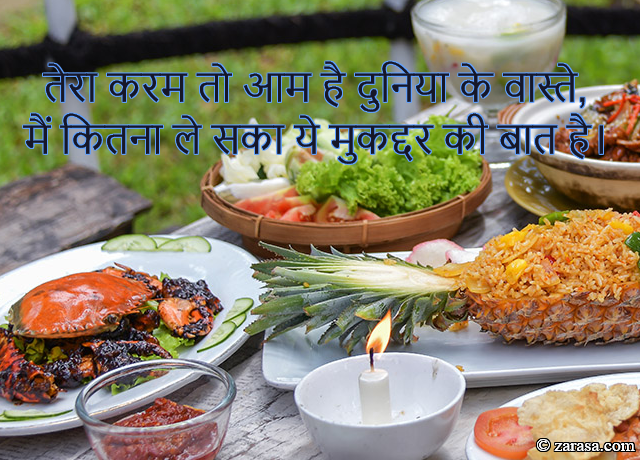 Tera Karam To Aam Hai Duniya Ke Vaste,
Main Kitna Le Saka Ye Muqaddar Ki Baat Hai.
तेरा करम तो आम है दुनिया के वास्ते,
मैं कितना ले सका ये मुकद्दर की बात है।
تیرا کرم تو ام ہے دنیا کے واسطے,
میں کتنا لے سکا یہ مقدّر کی بات ہے.
---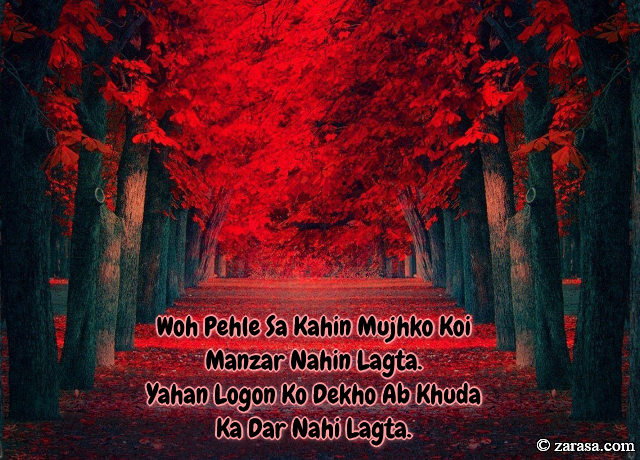 Woh Pehle Sa Kahin Mujhko Koi Manzar Nahin Lagta.
Yahan Logon Ko Dekho Ab Khuda Ka Dar Nahi Lagta.
वह पहले सा कहीं मुझको कोई मंज़र नहीं लगता .
यहाँ लोगो को देखो अब ख़ुदा का डर नहीं लगता .
وہ پہلے سا کہیں مجھکو کوئی منظر نہیں لگتا .
یہاں لوگو کو دیکھو اب خدا کا ڈر نہیں لگتا.

---