Shayari for Speeches "Kathinai Aur Sangharsh Sahe Bina Achhe Din Nahi Aate."
|
Patjhad Huye Bina Pedo Par Naye Patte Nahi Aate,
Kathinai Aur Sangharsh Sahe Bina Achhe Din Nahi Aate.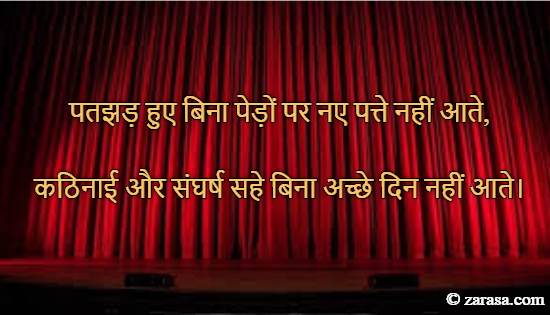 ---

पतझड़ हुए बिना पेड़ों पर नए पत्ते नहीं आते,
कठिनाई और संघर्ष सहे बिना अच्छे दिन नहीं आते।


---

پتجہاڈ ہوئے بنا پیڈں پر نیے پتے نہی آتے
کٹھنائی اور سنگھرش سہی بنا اچھے دن نہیں آتے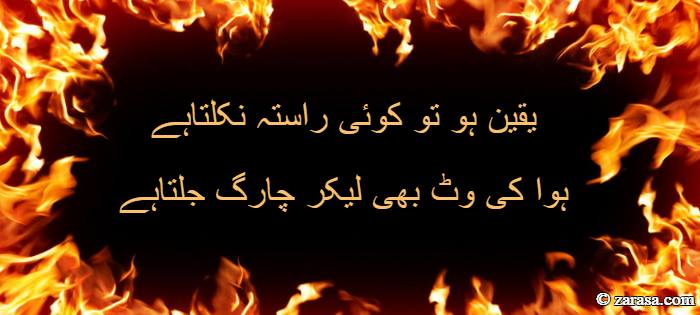 Yaqeen Ho To Koi Rasta Nikalta Hai,
Hawa Ki Ot Bhi Le Kar Charaag Jalta Hai.

यक़ीन हो तो कोई रास्ता निकलता है,
हवा की ओट भी ले कर चराग़ जलता है।
یقین ہو تو کوئی راستہ نکلتا ہے
ہوا کی وٹ بھی لیکر چارگ جلتا ہے
---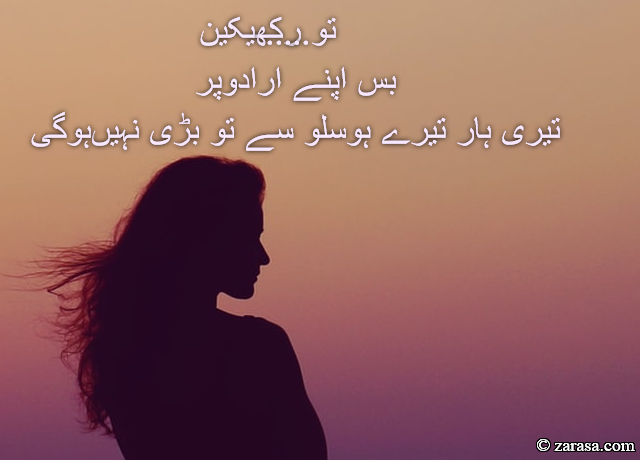 SHAAM SURAJ KO DHALNA SIKHATI HAI
SHAMA PERWANE KO JALNA SIKHATI HAI
GIRNE WALO KO HOTI TO HAI TAKLEEF PER,
THOKAR HI INSAN KO CHLNA SIKHATI HAI........
शाम सूरज को दहलना सिखाती है
शमा परवाने को जलना सिखाती है
गिरने वालो को होती तो है तकलीफ पर
ठोकर ही इंसान को चलना सिखाती है
شام سورج کو ڈھالنا سختی ہے
شمع پروانے کو جلنا سکھاتی ہے
گرنے والو کو ہوتی توہ ہے تکلیف پر
ٹھوکر ہی انسان کو چلنا سکھاتی ہے ......
---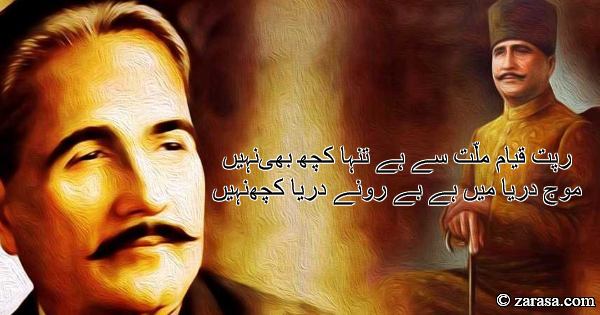 Rapt Qayam Millat se Hai, Tanha Kuchh Bhi Nahi
Moj Darya Mein Hai, Beroone Darya Kuchh Nahi.
रप्त क़ायम मिल्लत से है, तनहा कुछ भी नहीं
मौज दरया में है बेरूने दरया कुछ नहीं
رپت قیام ملّت سے ہے تنہا کچھ بھی نہیں
موج دریا میں ہے بے رونے دریا کچھ نہیں
---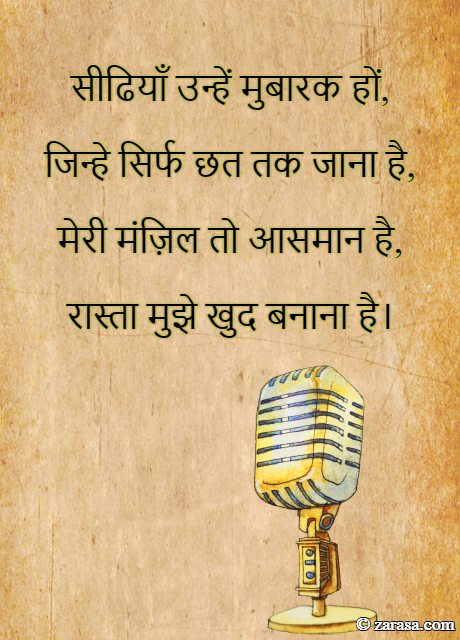 Sidiyan Unhe Mubarak Hon,
Jinhe Sirf Chhat Tak Jana Hai,
Meri Manzil To Aasmaan Hai,
Rasta Mujhe Khud Banana Hai.

सीढियाँ उन्हें मुबारक हों,
जिन्हे सिर्फ छत तक जाना है,
मेरी मंज़िल तो आसमान है,
रास्ता मुझे खुद बनाना है।
سیڈیاں انھ مبارک ہوں
جنھ صرف چھت تک جانا ہے
میری منزل تو آسمان ہے
راستا مجھے خود بنانا ہے
---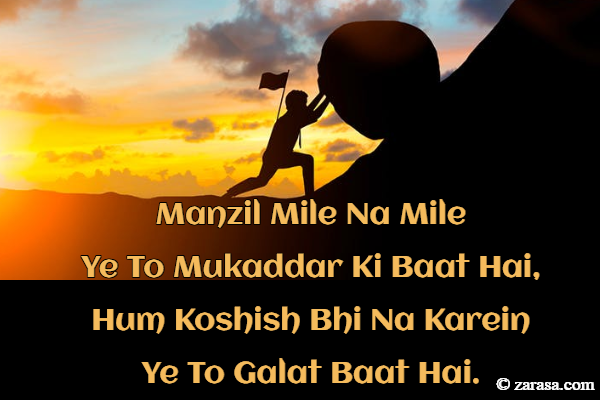 Manzil Mile Na Mile
Ye To Mukaddar Ki Baat Hai,
Hum Koshish Bhi Na Karein
Ye To Galat Baat Hai.

मंज़िल मिले न मिले
ये तो मुकद्दर की बात है,
हम कोशिश भी न करें
ये तो गलत बात है।
منزل میل نہ میل
یہ تو مقدار کی بات ہے
ہم کوشش بھی نہ کرے
یہ تو گلت بات ہے
---