Shayari For Fikr "Apno ki Fikr"
|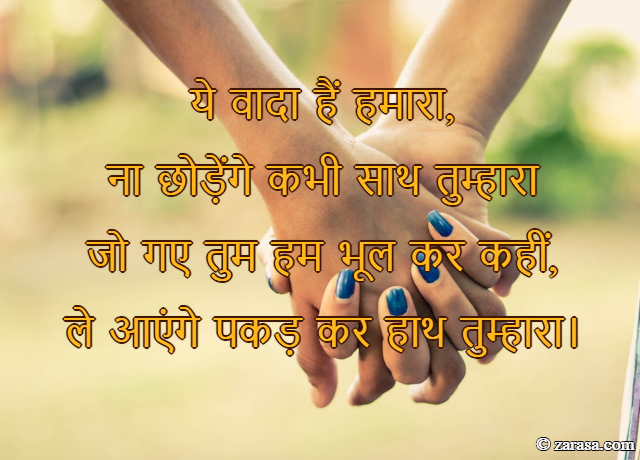 Yeh Vada Hain Hamara,
Na Chodenge Kabhi Saath Tumhara
Jo Gye Tum Hum Bhul kar Kahin,
Le Aayenge Pakad kar Haath Tumhara.
Happy Promise Day
ये वादा हैं हमारा,
ना छोड़ेंगे कभी साथ तुम्हारा
जो गए तुम हम भूल कर कहीं,
ले आएंगे पकड़ कर हाथ तुम्हारा।

Happy Promise Day
یہ وادا ہیں ہمارا
نہ چودینگے کبھی ساتھ تمہارا
جو گے بھلکر کہیں
لے ااینگے پکاڈ کر ہاتھ تمہارا
---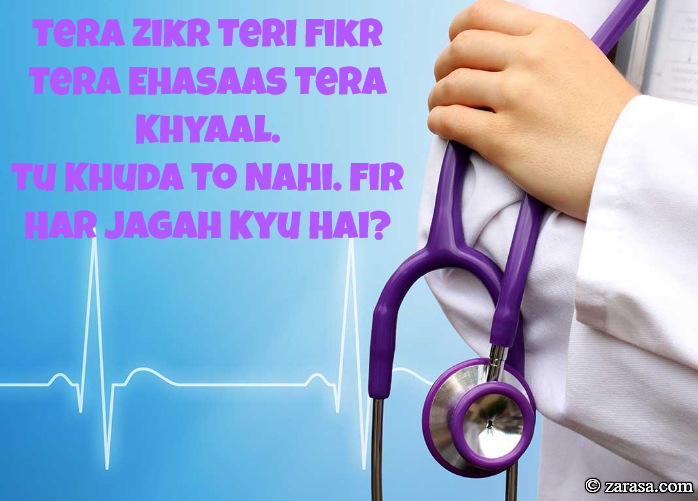 Tera Zikr Teri Fikr Tera Ehasaas Tera Khyaal.
Tu Khuda To Nahi. Fir Har Jagah Kyu Hai?
तेरा ज़िक्र तेरी फ़िक्र तेरा एहसास तेरा ख्याल .
तू खुदा तो नहीं . फिर हर जगह क्यों है ?
تیرا ذکر تیری فکر تیرا احساس تیرا خیال .
تو خدا تو نہیں . فر ہر جگہ کیو ہے ؟
---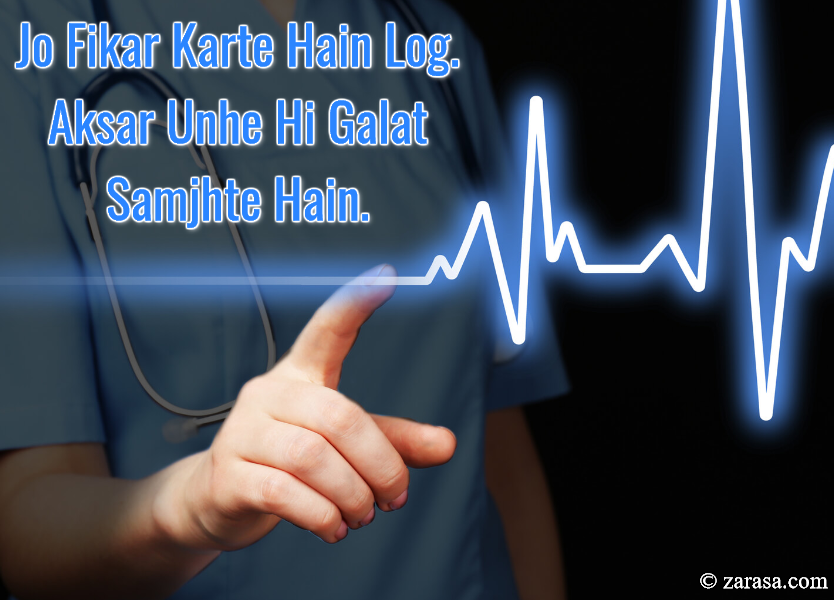 Jo Fikar Karte Hain Log.
Aksar Unhe Hi Galat Samjhte Hain.
जो फ़िक्र करते है लोग .
अक्सर उन्हें गलत समझते है .
جو فکر کرتے ہے لوگ .
اکثر انھ گلت سمجتے ہے .
---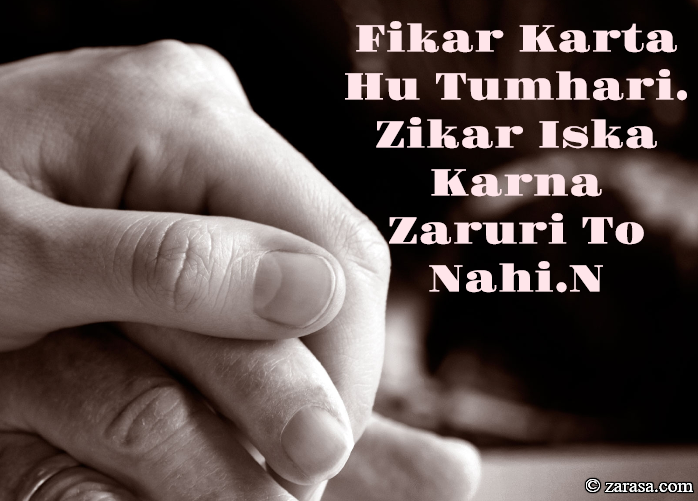 Fikar Karta Hu Tumhari.
Zikar Iska Karna Zaruri To Nahi.
फ़िक्र करता हु तुम्हारी .
ज़िकर इसका करना ज़रूरी तो नहीं .
فکر کرتا ہو تمہاری .
ذکر اسکا کرنا ضروری تو نہیں .
---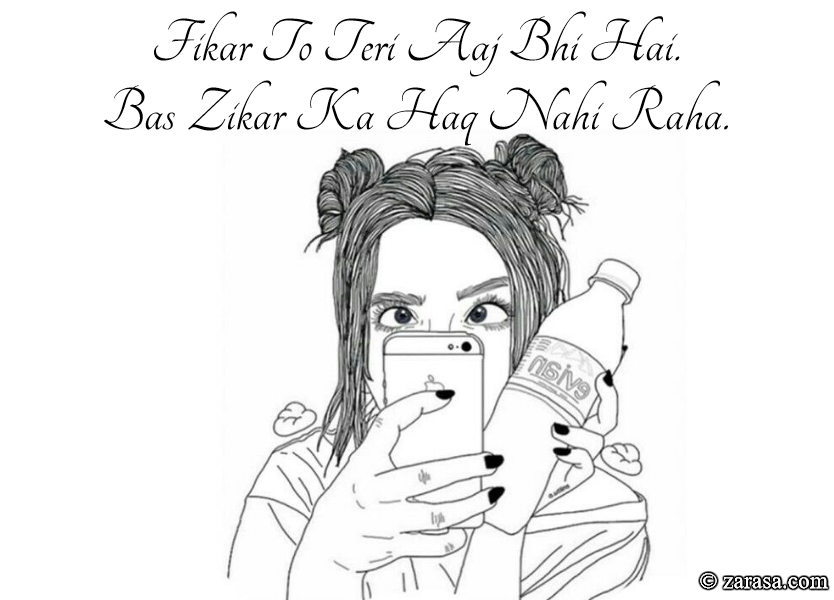 Fikar To Teri Aaj Bhi Hai.
Bas Zikar Ka Haq Nahi Raha.
फ़िक्र तो तेरी आज भी है .
बस ज़िकर का हक़ नहीं रहा .
فکر تو تیری آج بھی ہے .
بس ذکر کا حق نہیں رہا .
---