Shayari For Fikr "Zikar Nahi"
|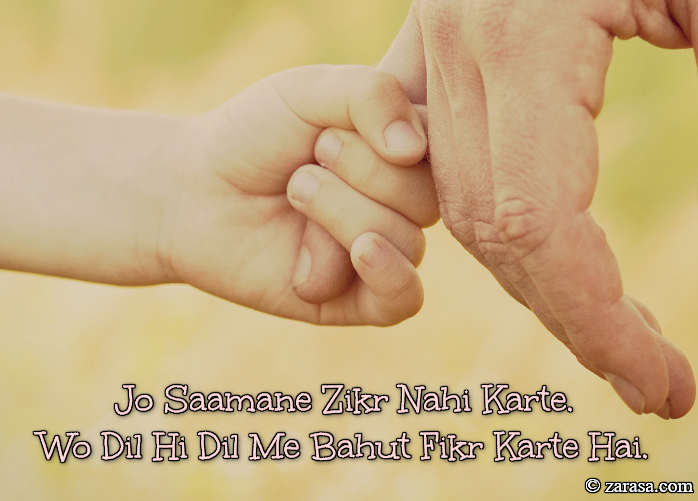 Jo Saamane Zikr Nahi Karte.
Wo Dil Hi Dil Me Bahut Fikr Karte Hai.
जो सामने ज़िकर नहीं करते .
वो दिल ही दील में बहुत फ़िक्र करते है.
جو سامنے ذکر نہیں کرتے .
وو دل ہی دل مے بہت فکر کرتے ہے .
---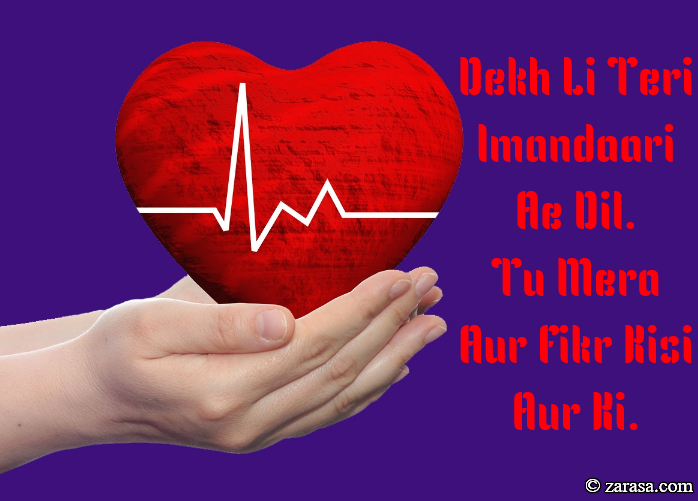 Dekh Li Teri Imandaari Ae Dil.
Tu Mera Aur Fikr Kisi Aur Ki.
देख ली तेरी ईमानदारी ऐ दिल .
तू मेरा और फ़िक्र किसी और की .
دیکھ لی تیری ایمانداری اے دل .
تو میرا اور فکر کسی اور کی .
---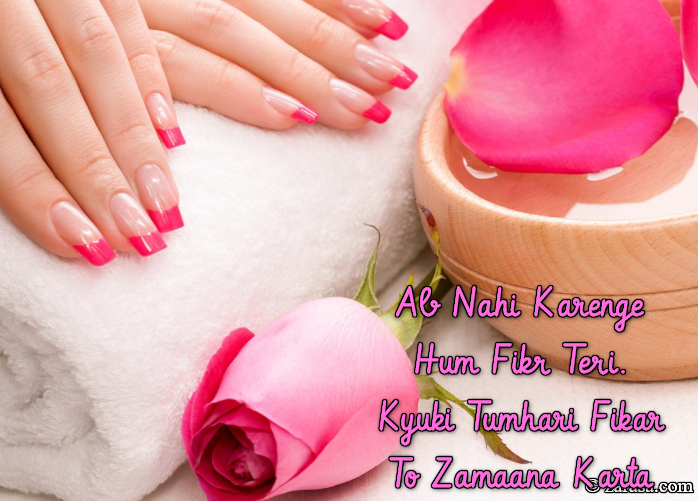 Ab Nahi Karenge Hum Fikr Teri.
Kyuki Tumhari Fikar To Zamaana Karta Hai.
अब नहीं करेंगे हम फ़िक्र तेरी .
क्युकी तुम्हारी फ़िक्र तो ज़माना करता है .
اب نہیں کرینگے ہم فکر تیری .
کیکی تمہاری فکر تو زمانہ کرتا ہے .
---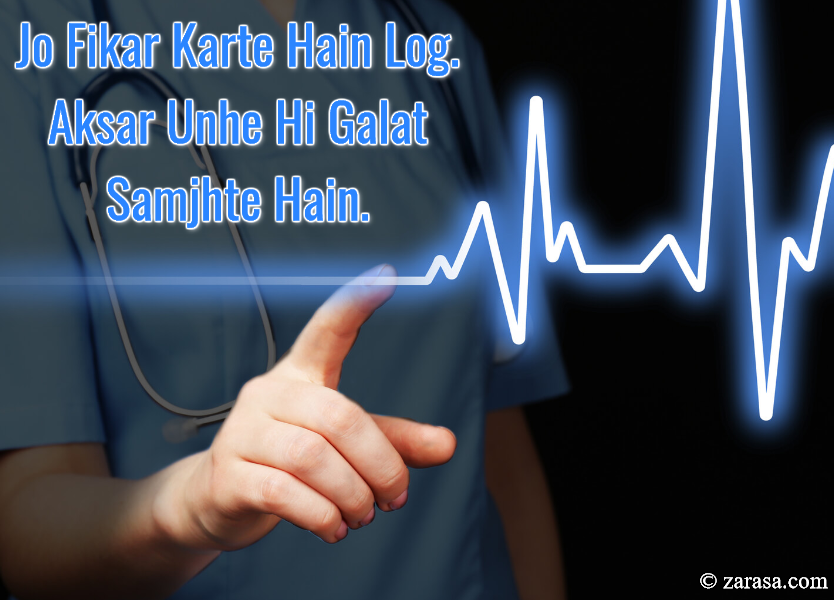 Jo Fikar Karte Hain Log.
Aksar Unhe Hi Galat Samjhte Hain.
जो फ़िक्र करते है लोग .
अक्सर उन्हें गलत समझते है .
جو فکر کرتے ہے لوگ .
اکثر انھ گلت سمجتے ہے .
---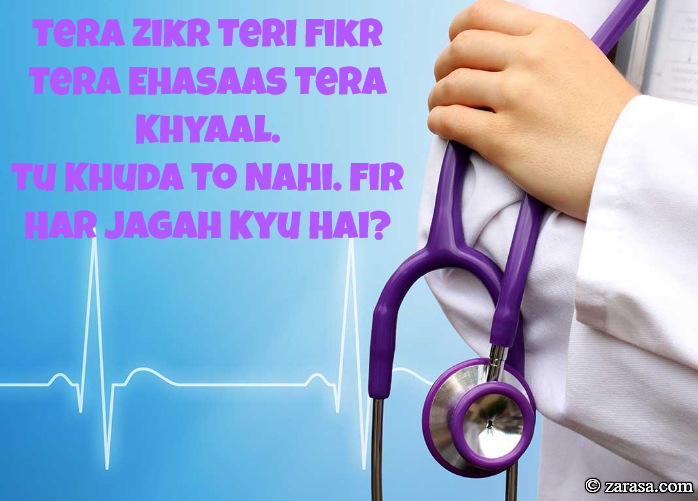 Tera Zikr Teri Fikr Tera Ehasaas Tera Khyaal.
Tu Khuda To Nahi. Fir Har Jagah Kyu Hai?
तेरा ज़िक्र तेरी फ़िक्र तेरा एहसास तेरा ख्याल .
तू खुदा तो नहीं . फिर हर जगह क्यों है ?
تیرا ذکر تیری فکر تیرا احساس تیرا خیال .
تو خدا تو نہیں . فر ہر جگہ کیو ہے ؟
---