Shayari For Fikr "Zikar Nahi"
|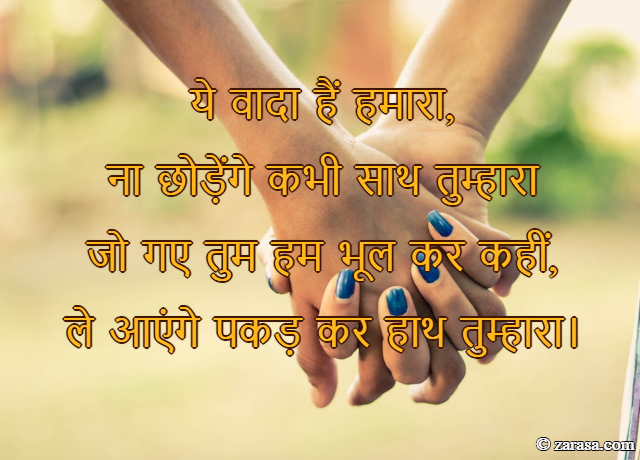 Yeh Vada Hain Hamara,
Na Chodenge Kabhi Saath Tumhara
Jo Gye Tum Hum Bhul kar Kahin,
Le Aayenge Pakad kar Haath Tumhara.
Happy Promise Day
ये वादा हैं हमारा,
ना छोड़ेंगे कभी साथ तुम्हारा
जो गए तुम हम भूल कर कहीं,
ले आएंगे पकड़ कर हाथ तुम्हारा।

Happy Promise Day
یہ وادا ہیں ہمارا
نہ چودینگے کبھی ساتھ تمہارا
جو گے بھلکر کہیں
لے ااینگے پکاڈ کر ہاتھ تمہارا
---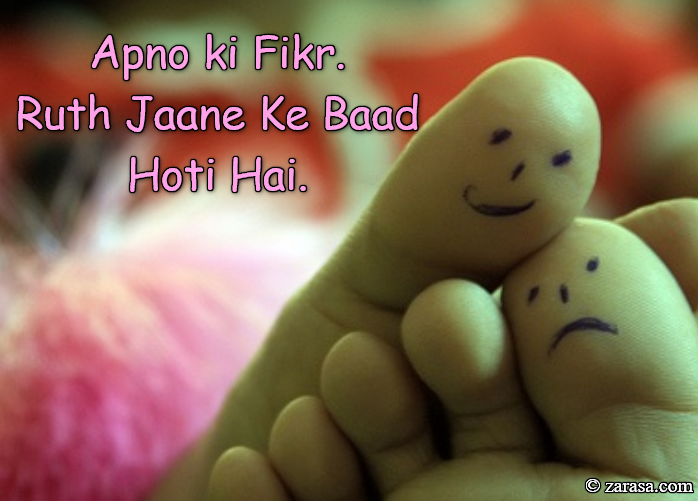 Apno ki Fikr.
Ruth Jaane Ke Baad Hoti Hai.
अपनों की फ़िक्र .
रूत जाने के बाद होती है .
اپنو کی فکر .
روتھ جانے کے بعد ہوتی ہے .
---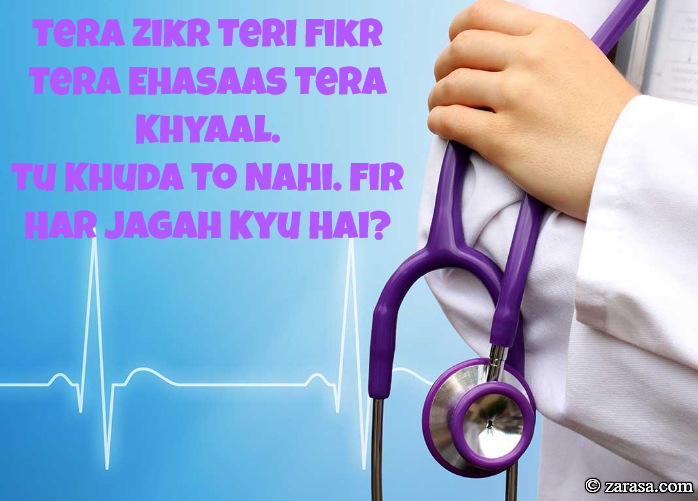 Tera Zikr Teri Fikr Tera Ehasaas Tera Khyaal.
Tu Khuda To Nahi. Fir Har Jagah Kyu Hai?
तेरा ज़िक्र तेरी फ़िक्र तेरा एहसास तेरा ख्याल .
तू खुदा तो नहीं . फिर हर जगह क्यों है ?
تیرا ذکر تیری فکر تیرا احساس تیرا خیال .
تو خدا تو نہیں . فر ہر جگہ کیو ہے ؟
---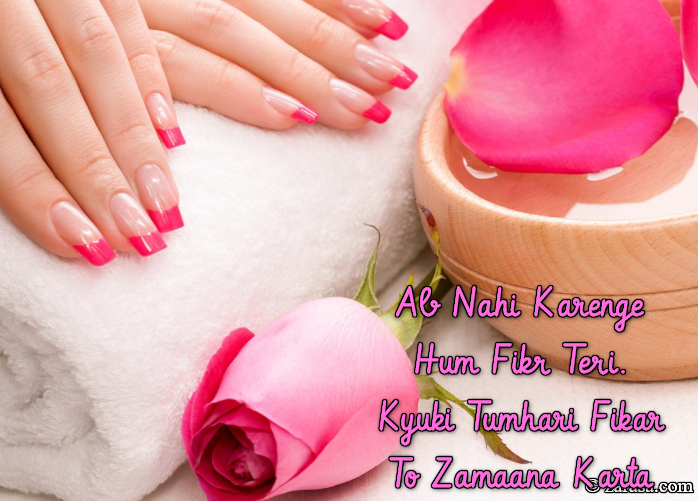 Ab Nahi Karenge Hum Fikr Teri.
Kyuki Tumhari Fikar To Zamaana Karta Hai.
अब नहीं करेंगे हम फ़िक्र तेरी .
क्युकी तुम्हारी फ़िक्र तो ज़माना करता है .
اب نہیں کرینگے ہم فکر تیری .
کیکی تمہاری فکر تو زمانہ کرتا ہے .
---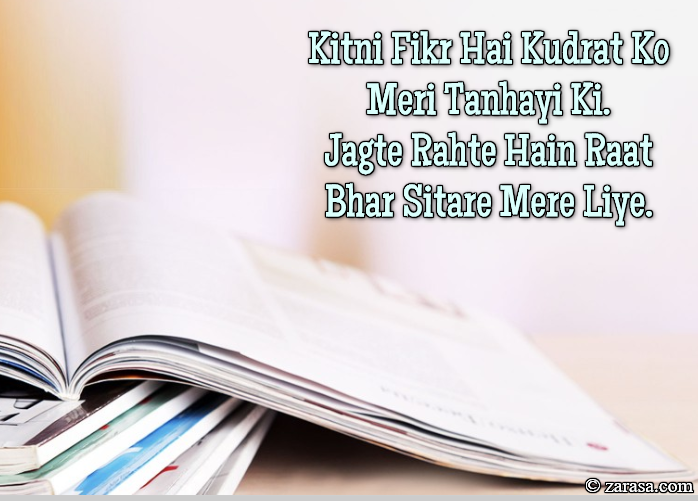 Kitni Fikr Hai Kudrat Ko Meri Tanhayi Ki.
Jagte Rahte Hain Raat Bhar Sitare Mere Liye.
कितनी फ़िक्र है कुदरत को मेरी तन्हाई की .
जागते रहते हैं रात भर सितारे मेरे लिए .
کتنی فکر ہے کدرت کو میری تنہایی کی .
جاگتے رہتے ہیں رات بھر ستارے میرے لئے .
---