Shayari for Khuda "बाद मरने के मिली जन्नत ख़ुदा का शुक्र है"
|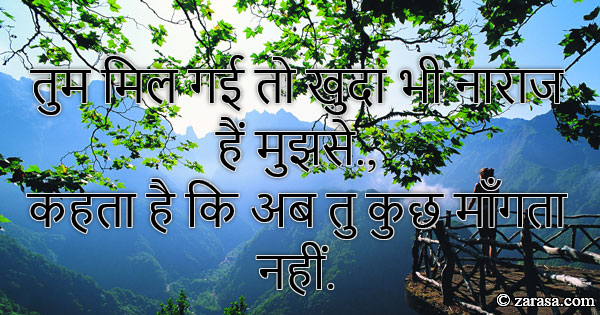 Tum Mil Gai To Khuda Bhi Naraz he Mujhse,
Kehta He Ki Ab Tu Kuch Mangta Hi Nahi.






तुम मिल गई तो खुदा भी नाराज हैं मुझसे.,
कहता है कि अब तु कुछ माँगता नहीं.
تم مل گئی تو خدا بھی ناراض ہے مجھسے ,
کہتا ہے کی اب تو کچھ مانگتا ہی نہیں .
---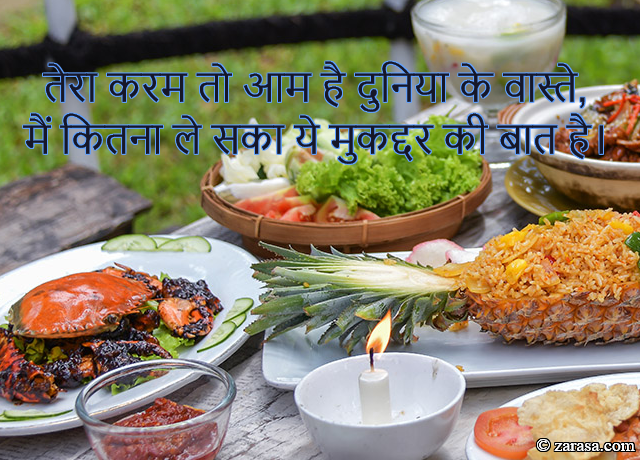 Tera Karam To Aam Hai Duniya Ke Vaste,
Main Kitna Le Saka Ye Muqaddar Ki Baat Hai.
तेरा करम तो आम है दुनिया के वास्ते,
मैं कितना ले सका ये मुकद्दर की बात है।
تیرا کرم تو ام ہے دنیا کے واسطے,
میں کتنا لے سکا یہ مقدّر کی بات ہے.
---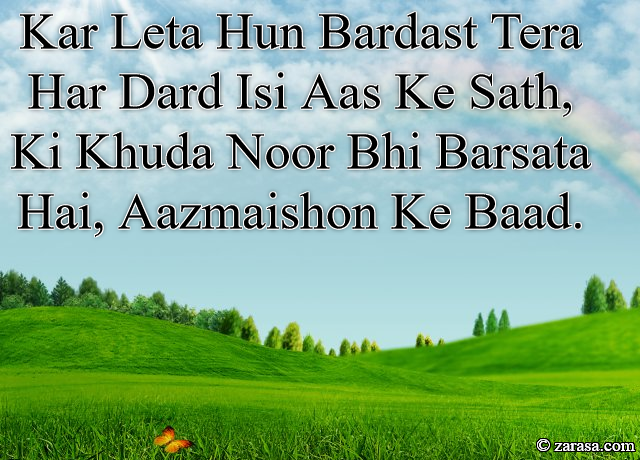 Kar Leta Hun Bardast Tera Har Dard Isi Aas Ke Sath,
Ki Khuda Noor Bhi Barsata Hai, Aazmaishon Ke Baad.
कर लेता हूँ बर्दाश्त तेरा हर दर्द इसी आस के साथ,
की खुदा नूर भी बरसाता है, आज़माइशों के बाद।

کر لیتا ہو برداشت تیرا ہر درد اسی اس کے ساتھ'
کی خدا نور بھی برساتا ہے آزمائش کے بعد-
---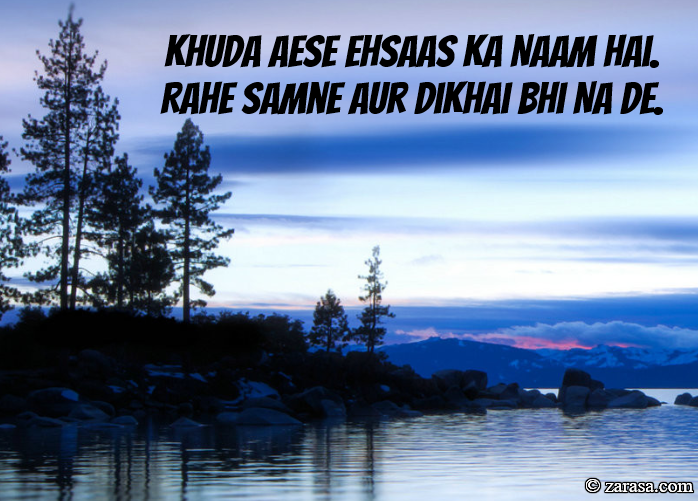 Khuda Aese Ehsaas Ka Naam Hai.
Rahe Samne Aur Dikhai Bhi Na De.
खुदा ऐसे एहसास का नाम है .
रहे सामने और दिखाई भी ना दे .
خدا ایسے احساس کا نام ہے .
رہے سامنے اور دکھائی بھی نہا دے .
---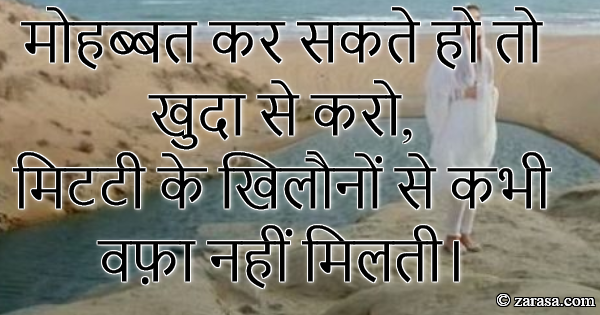 Mohabbat Kar Sakte Ho To Khuda Se Karo,
Mitti Ke Khilono Se Kabhi Wafa Nahi Milti.
मोहब्बत कर सकते हो तो खुदा से करो,
मिटटी के खिलौनों से कभी वफ़ा नहीं मिलती।
موحبّت کر سکتے ہو تو خدا سے کرو,
متی کے کھلونو سے کبھی وفا نہیں ملتی.
---