Shayari for Old peoples "Ajeeb Saudaagar"
|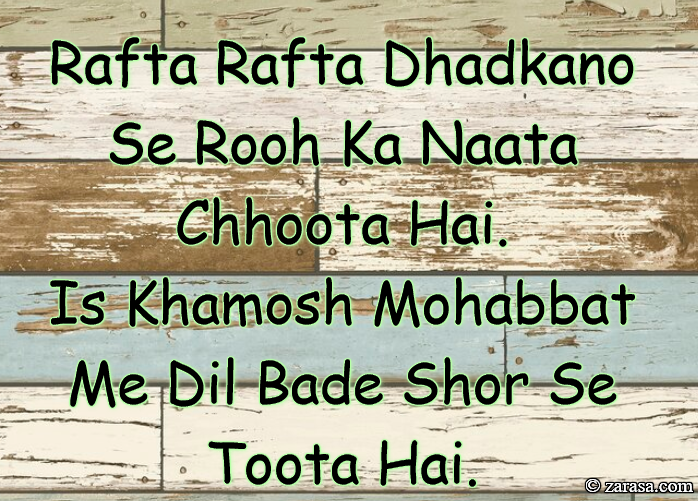 Rafta Rafta Dhadkano Se Rooh Ka Naata Chhoota Hai.
Is Khamosh Mohabbat Me Dil Bade Shor Se Toota Hai.
रफ्ता रफ्ता धड़कनो से रूह का नाता छूटा है .
इस खामोश मोहब्बत में दिल बड़े शोर से टूटा है .
رفتہ رفتہ ودھدکان سے روح کا ناتا چھوٹا ہے .
اس خاموش موحبّت مے دل بدی شور سے ٹوٹا ہے .
---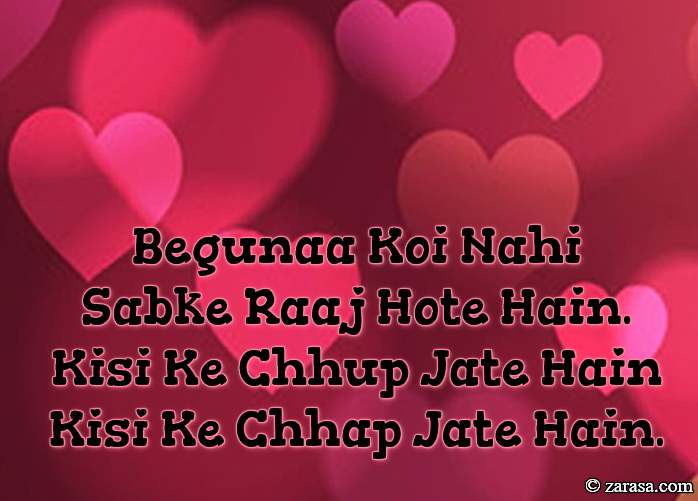 Begunaah Koi Nahi Sabke Raaj Hote Hain.
Kisi Ke Chhup Jate Hain Kisi Ke Chhap Jate Hain.
बेगुनाह कोई नहीं सबके राज़ होते हैं .
किसी के छुप जाते हैं किसी के छाप जाते हैं .

بیگناہ کوئی نہیں سبکے راز ہوتے ہیں .
کسی کے چھپ جاتے ہیں کسی کے چھپ جاتے ہیں .
---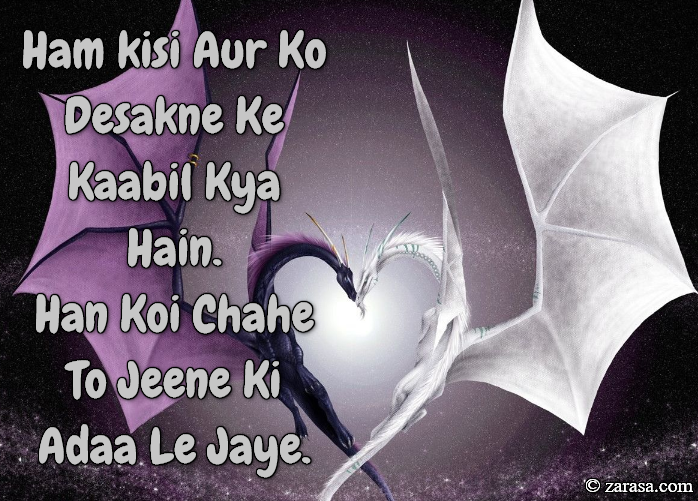 Ham kisi Aur Ko Desakne Ke Kaabil Kya Hain.
Han Koi Chahe To Jeene Ki Adaa Le Jaye.
हम किसी और को देसकने के खाबिल क्या हैं .
हाँ कोई चाहे तो जीने की अदा ले जाये .
ہم کسی اور کو دسکنے کے کابل کیا ہیں .
ہان کوئی چاہے تو جینے کی ادا لے جائے .
---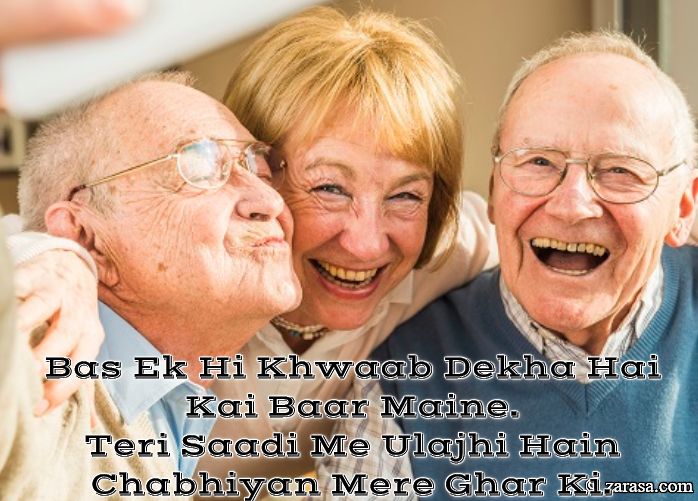 Bas Ek Hi Khwaab Dekha Hai Kai Baar Maine.
Teri Saadi Me Ulajhi Hain Chabhiyan Mere Ghar Ki.
बस एक ही ख्वाब देखा है कई बार मैंने .
तेरी साडी में उलझी हैं चाभियाँ मेरे घर की .

بس ایک ہی خواب دیکھا ہے کی بار مہینے .
تیری سادی مے الجھی ہیں چبھیں میرے گھر کی .
---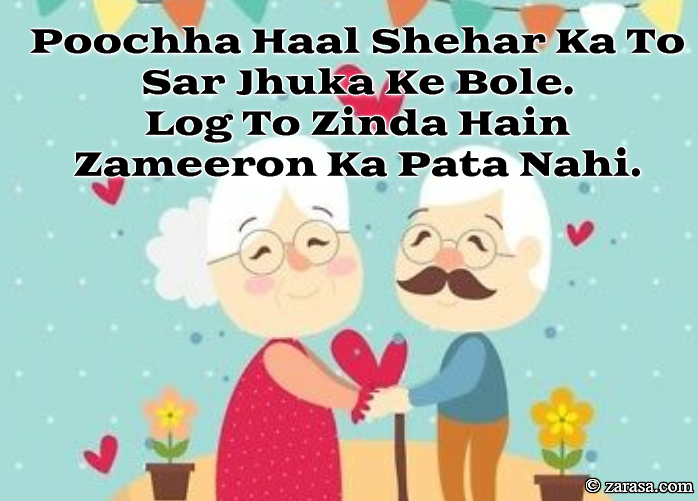 Poochha Haal Shehar Ka To Sar Jhuka Ke Bole.
Log To Zinda Hain Zameeron Ka Pata Nahi.
पूछा हाल शहर का तो सर झुका के बोले .
लोग तो ज़िंदा हैं ज़मीरों का पता नहीं .
پوچھ حال شہر کا تو سر جھکا کے بولے .
لوگ تو زندہ ہیں ضمیروں کا پتا نہیں .
---