Shayari for Old peoples "Ajeeb Saudaagar"
|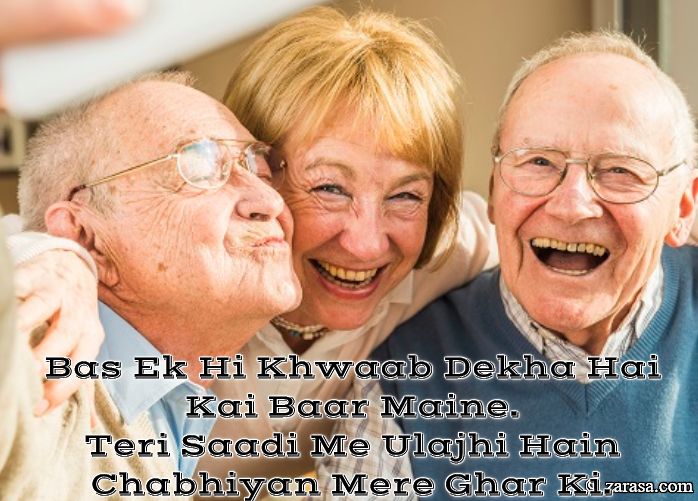 Bas Ek Hi Khwaab Dekha Hai Kai Baar Maine.
Teri Saadi Me Ulajhi Hain Chabhiyan Mere Ghar Ki.
बस एक ही ख्वाब देखा है कई बार मैंने .
तेरी साडी में उलझी हैं चाभियाँ मेरे घर की .

بس ایک ہی خواب دیکھا ہے کی بار مہینے .
تیری سادی مے الجھی ہیں چبھیں میرے گھر کی .
---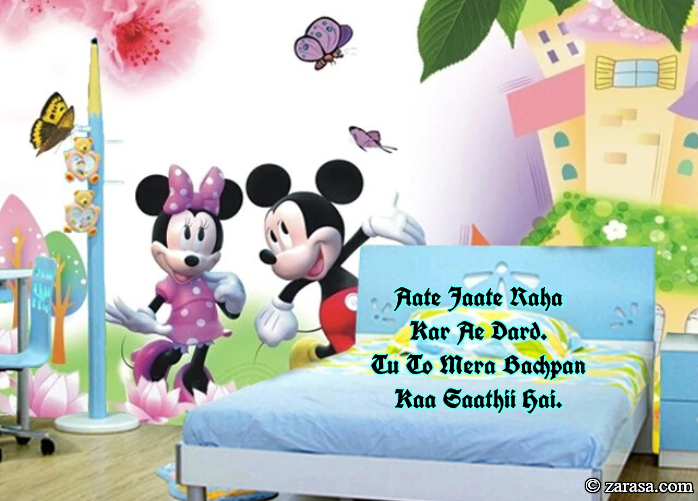 Aate Jaate Raha Kar Ae Dard.
Tu To Mera Bachpan Kaa Saathii Hai.
आते जाते रहा कर ऐ दर्द .
तू तो मेरा बचपन का साथी है .
آتے جاتے رہا کر اے درد .
تو تو میرا بچپن کا ساتھی ہے .
---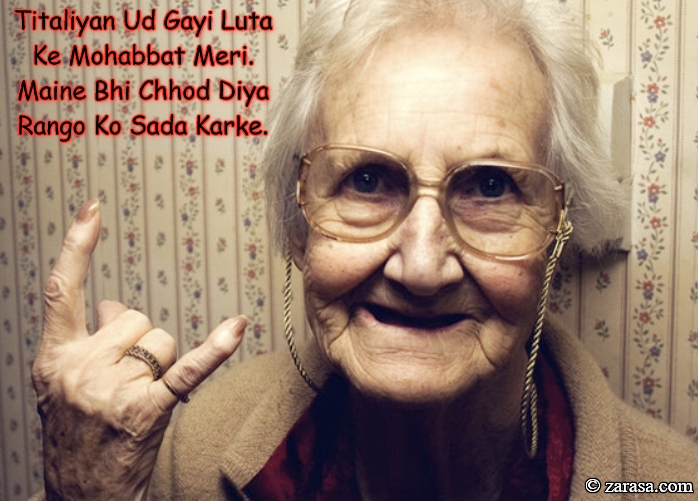 Titaliyan Ud Gayi Luta Ke Mohabbat Meri.
Maine Bhi Chhod Diya Rango Ko Sada Karke.
तितलियाँ उड़ गयी लुटा के मोहब्बत मेरी .
मैंने भी छोड़ दिया रंगो को सदा करके .
تتلیاں اد گی لوٹا کے موحبّت میری .
مہینے بھی چھوڈ دیا رنگو کو سادہ کرکے .
---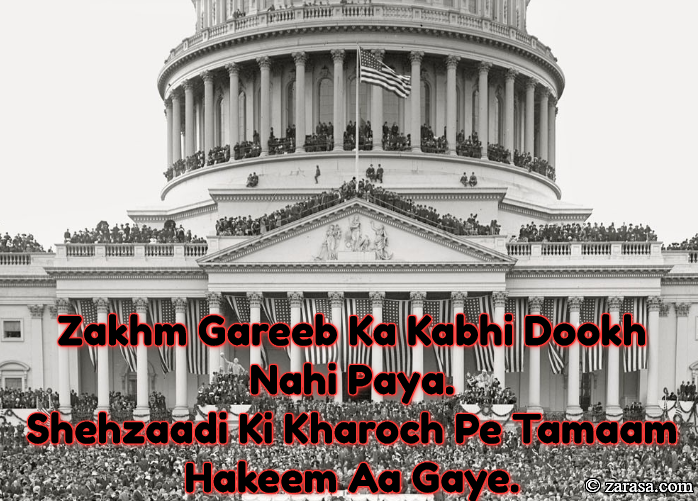 Zakhm Gareeb Ka Kabhi Dookh Nahi Paya.
Shehzaadi Ki Kharoch Pe Tamaam Hakeem Aa Gaye.
ज़ख्म गरीब का कभी दुख नहीं पाया .
शहज़ादी की खरोच पे तमाम हकीम आ गए .

زخم گریب کا کبھی دوخ نہیں پایا .
شہزادی کی خروچ پی تمام حکیم آگے .
---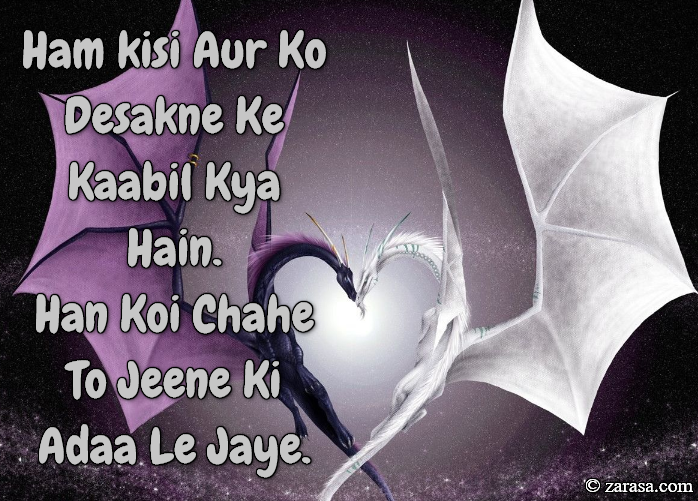 Ham kisi Aur Ko Desakne Ke Kaabil Kya Hain.
Han Koi Chahe To Jeene Ki Adaa Le Jaye.
हम किसी और को देसकने के खाबिल क्या हैं .
हाँ कोई चाहे तो जीने की अदा ले जाये .
ہم کسی اور کو دسکنے کے کابل کیا ہیں .
ہان کوئی چاہے تو جینے کی ادا لے جائے .
---