Shayari for Old peoples "Bas Ek Hi Khwaab Dekha"
|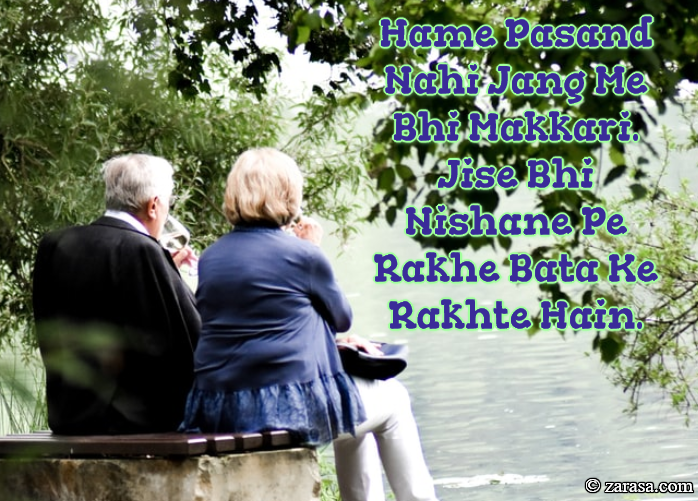 Hame Pasand Nahi Jang Me Bhi Makkari.
Jise Bhi Nishane Pe Rakhe Bata Ke Rakhte Hain.
हमें पसंद नहीं जंग में भी मक्कारी .
जिसे भी निशाने पे रखे बता के रखते हैं .

ہمی پسند نہیں جنگ مے بھی مکّاری .
جسے بھی نشانے پی رکھے بتا کے رکھتے ہیں .

---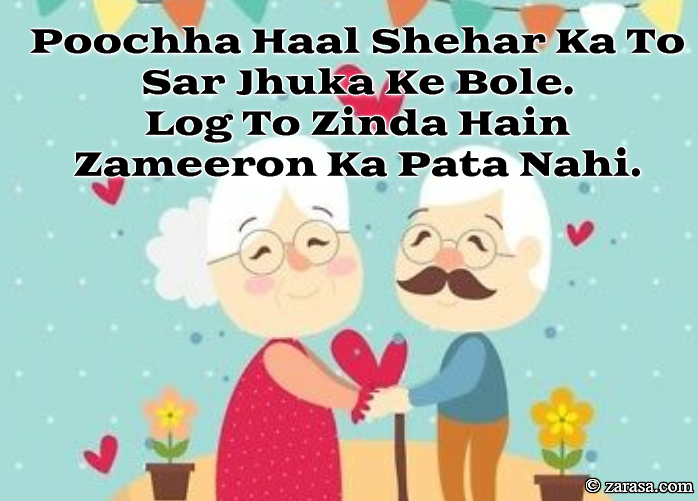 Poochha Haal Shehar Ka To Sar Jhuka Ke Bole.
Log To Zinda Hain Zameeron Ka Pata Nahi.
पूछा हाल शहर का तो सर झुका के बोले .
लोग तो ज़िंदा हैं ज़मीरों का पता नहीं .
پوچھ حال شہر کا تو سر جھکا کے بولے .
لوگ تو زندہ ہیں ضمیروں کا پتا نہیں .
---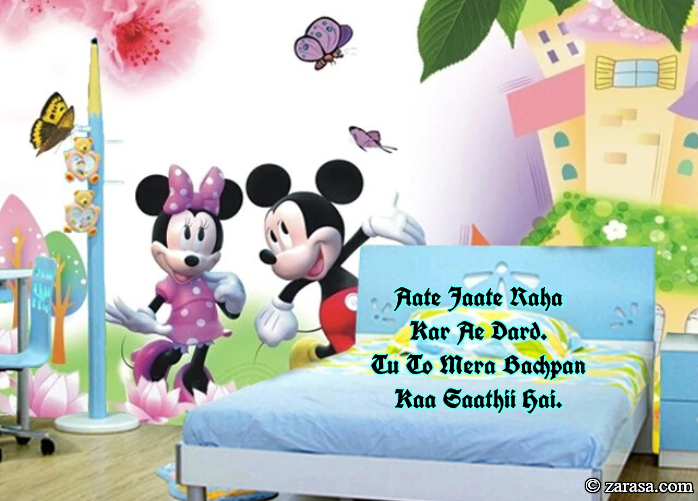 Aate Jaate Raha Kar Ae Dard.
Tu To Mera Bachpan Kaa Saathii Hai.
आते जाते रहा कर ऐ दर्द .
तू तो मेरा बचपन का साथी है .
آتے جاتے رہا کر اے درد .
تو تو میرا بچپن کا ساتھی ہے .
---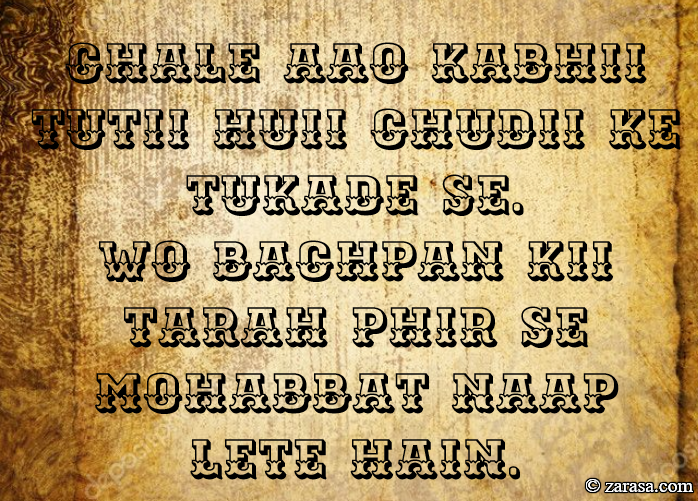 Chale Aao Kabhii Tutii Huii Chudii Ke Tukade Se.
Wo Bachpan Kii Tarah Phir Se Mohabbat Naap Lete Hain.
चले आओ कभी टूटी हुई चूड़ी के टुकड़े से .
वो बचपन की तरह फिर से मोहब्बत नाप लेते हैं .
چلے اؤ کبھی ٹوٹی ہوئی کھودی کے تکدے سے .
وو بچپن کی طرح پھر سے موحبّت ناپ لیتے ہیں .
---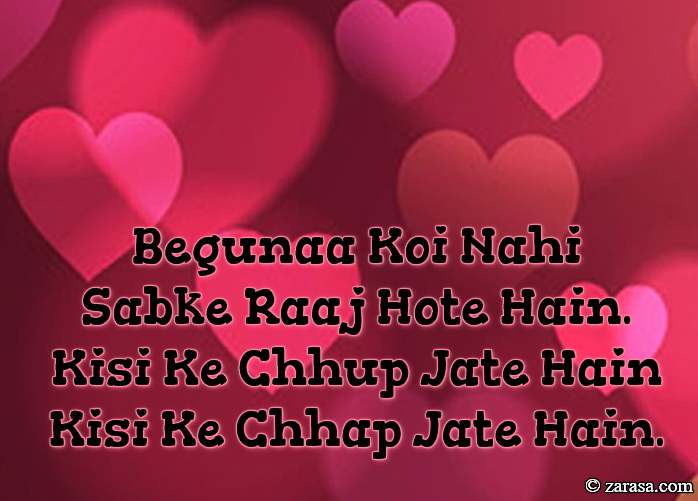 Begunaah Koi Nahi Sabke Raaj Hote Hain.
Kisi Ke Chhup Jate Hain Kisi Ke Chhap Jate Hain.
बेगुनाह कोई नहीं सबके राज़ होते हैं .
किसी के छुप जाते हैं किसी के छाप जाते हैं .

بیگناہ کوئی نہیں سبکے راز ہوتے ہیں .
کسی کے چھپ جاتے ہیں کسی کے چھپ جاتے ہیں .
---