Shayari for Wafa " Ishq Udaasi Ka Peghaam"
|
Ishq Udaasi Ka Peghaam To Lata Rahta Hai Din Raat.
Lekin Hamko Khush Rahne Ki Aadat Bahot Zyada Hai.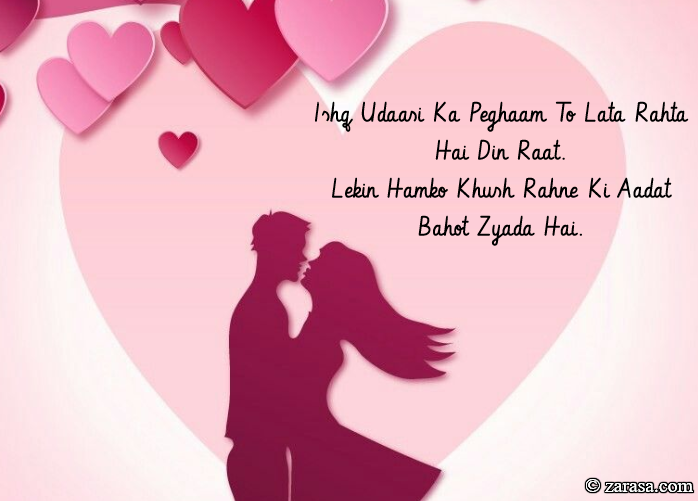 ---

इश्क़ उदासी के पैगाम तो लता रहता है दिन रात .
लेकिन हमको खुश रहने की आदत बहोत ज़्यादा है .


---

عشق اداسی کے پیگام تو لاتا رہتا ہے دن رات .
لیکن ہمکو خوش رہنے کی عادت بھوت زیادہ ہے .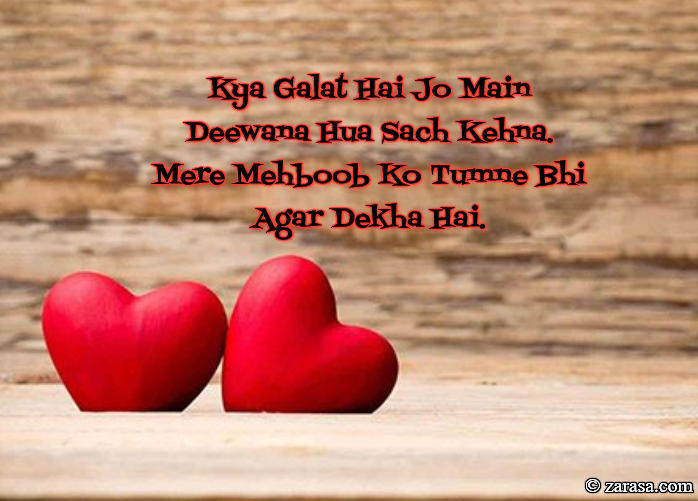 Kya Galat Hai Jo Main Deewana Hua Sach Kehna.
Mere Mehboob Ko Tumne Bhi Agar Dekha Hai.
क्या गलत है जो मैं दीवाना हुआ सच कहना .
मेरे मेहबूब को तुमने भी अगर देखा है .


کیا گلت ہے جو میں دیوانہ ہوا سچ کہنا .
میرے محبوب کو تھمنے بھی اگر دیکھا ہے .


---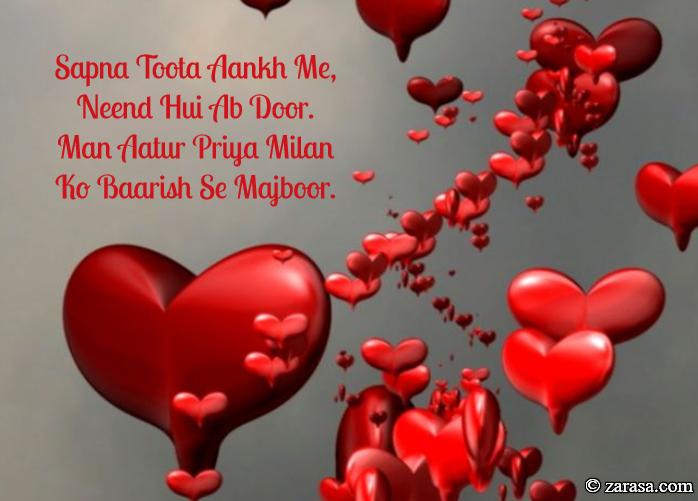 Sapna Toota Aankh Me, Neend Hui Ab Door.
Man Aatur Priya Milan Ko Baarish Se Majboor.
सपना टूटा आँख में नींद हुई अब दूर .
मन आतुर प्रिय मिलान को बारिश से मजबूर .
سپنا ٹوٹا آنکھ مے , نیند ہی اب دور .
من اتر پریہ ملن کو بارش سے مجبور .
---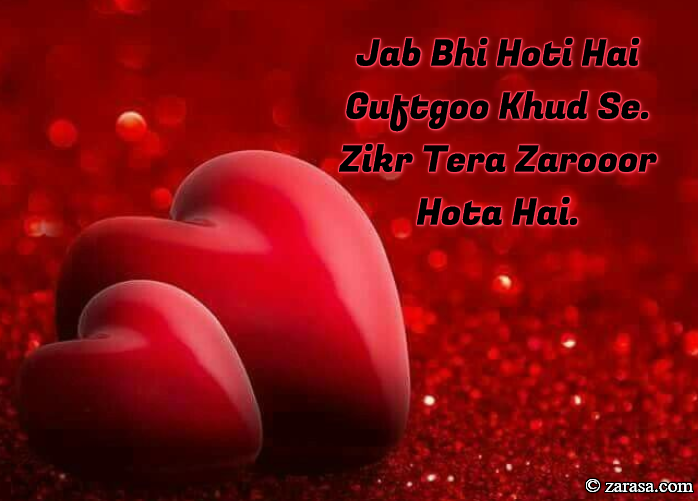 Jab Bhi Hoti Hai Guftgoo Khud Se.
Zikr Tera Zarooor Hota Hai.
जब भी होती है गुफ्तगू खुद से .
ज़िक्र तेरा ज़रूर होता है .

جب بھی ہوتی ہے گفتگو خود سے .
ذکر تیرا ضرور ہوتا ہے .

---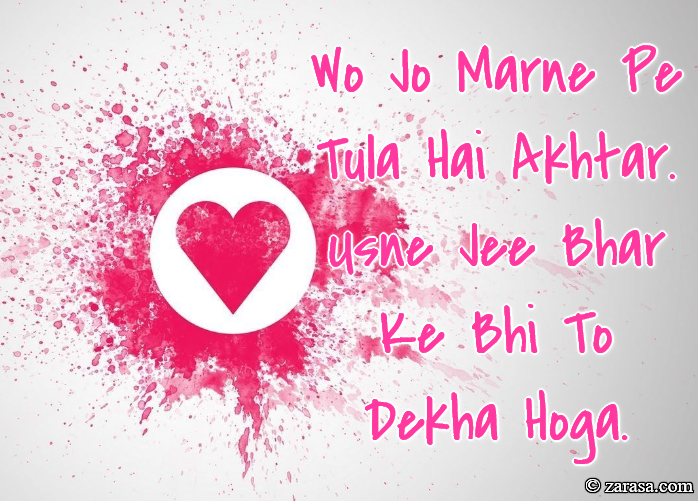 Wo Jo Marne Pe Tula Hai Akhtar.
Usne Jee Bhar Ke Bhi To Dekha Hoga.
वो जो मरने पे तुला है अख्तर .
उसने जी भर के भी तो देखा होगा .
وو جو مرنے پی تلا ہے اختر .
اسنے جی بھر کے بھی تو دیکھا ہوگا .
---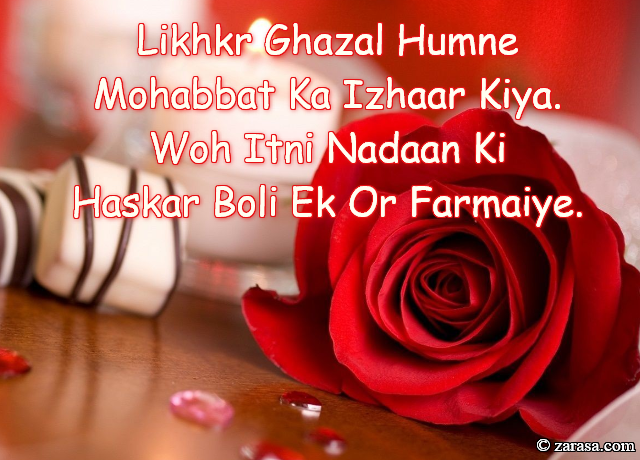 Likhkr Ghazal Humne Mohabbat Ka Izhaar Kiya.
Woh Itni Nadaan Ki Haskar Boli Ek Or Farmaiye.
लिखकर ग़ज़ल हमने मोहब्बत का इज़्हार किया .
वह इतनी नादान की हसकर बोली एक और फरमाइए .
لکھکر غزل ہمنے موحبّت کا اظہار کیا .
وہ اتنی ناداں کی حسکر بولی ایک اور فرمائے .
---