Shayari for Wafa "Jee Sambhal Jaye"
|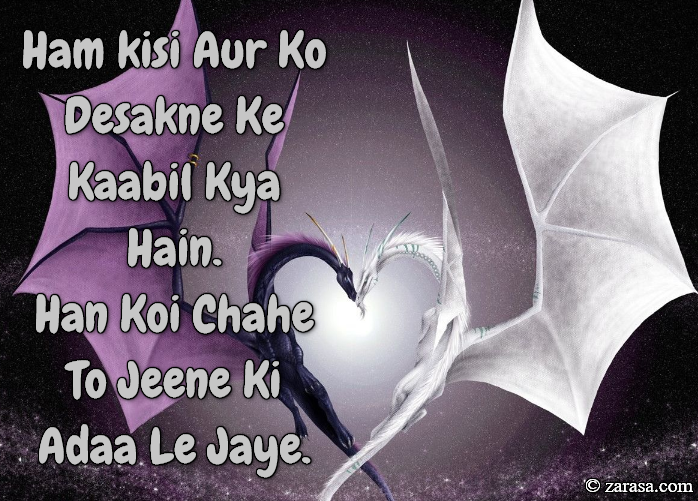 Ham kisi Aur Ko Desakne Ke Kaabil Kya Hain.
Han Koi Chahe To Jeene Ki Adaa Le Jaye.
हम किसी और को देसकने के खाबिल क्या हैं .
हाँ कोई चाहे तो जीने की अदा ले जाये .
ہم کسی اور کو دسکنے کے کابل کیا ہیں .
ہان کوئی چاہے تو جینے کی ادا لے جائے .
---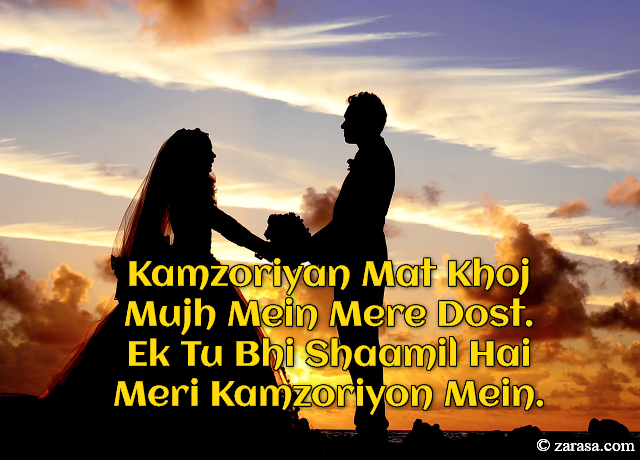 Kamzoriyan Mat Khoj Mujh Mein Mere Dost.
Ek Tu Bhi Shaamil Hai Meri Kamzoriyon Mein.
कमज़ोरियाँ मत खोज मुझ में मेरे दोस्त .
एक तू भी शामिल है मेरी कमज़ोरियों में .
کمزوریاں مت کھوج مجھ میں میرے دوست .
ایک تو بھی شامل ہے میری کمزوریوں میں .
---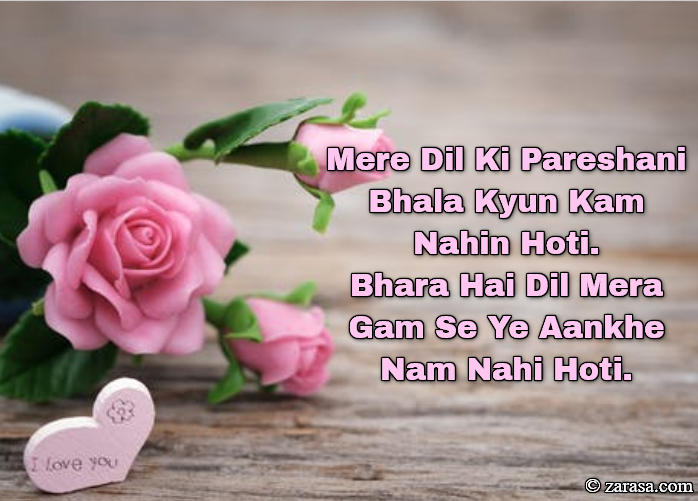 Mere Dil Ki Pareshani Bhala Kyun Kam Nahin Hoti.
Bhara Hai Dil Mera Gam Se Ye Aankhe Nam Nahi Hoti.
मेरे दिल की परेशानी भला क्यों काम नहीं होती .
भरा है दील मेरा गम से ये आँखे नम नहीं होती .
میرے دل کی پریشانی بھلا کیوں کم نہیں ہوتی .
بھرا ہے دل میرا گم سے یہ آنکھ نام نہیں ہوتی .
---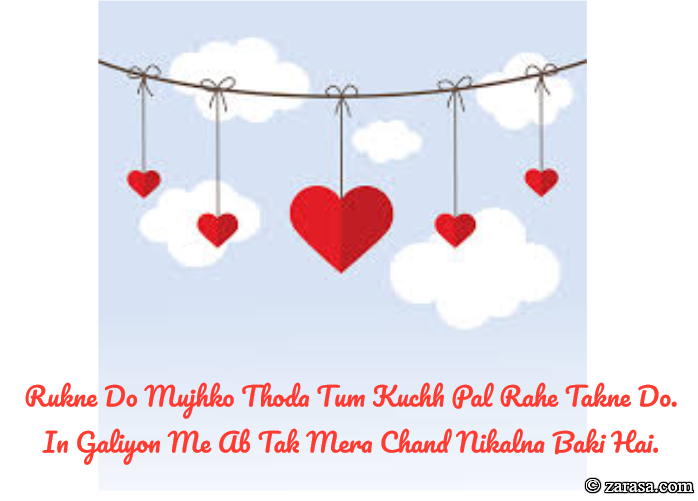 Rukne Do Mujhko Thoda Tum Kuchh Pal Rahe Takne Do.
In Galiyon Me Ab Tak Mera Chand Nikalna Baki Hai.
रुकनेदो मुझको थोड़ा तुम कुछ पल रहे ताकने दो .
इन गलियों में अब तक मेरा चाँद निकलना बाकि है .

روکنے دو مجھکو تھودا تم کچھ پل رہے تکنے دو .
ان گلیوں مے اب تک میرا چند نکلنا باکی ہے .

---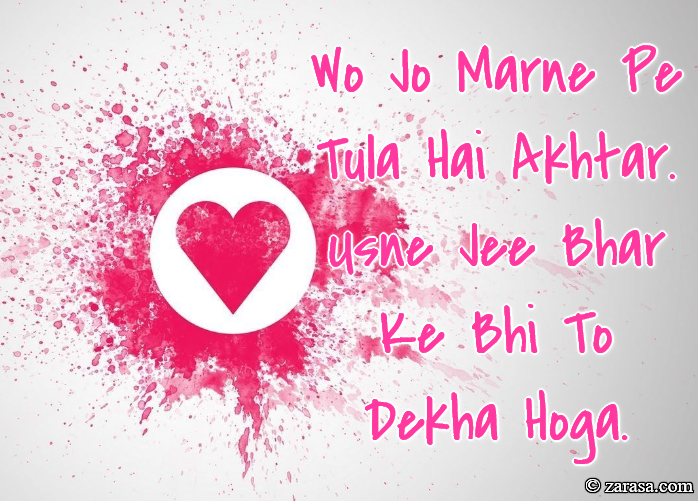 Wo Jo Marne Pe Tula Hai Akhtar.
Usne Jee Bhar Ke Bhi To Dekha Hoga.
वो जो मरने पे तुला है अख्तर .
उसने जी भर के भी तो देखा होगा .
وو جو مرنے پی تلا ہے اختر .
اسنے جی بھر کے بھی تو دیکھا ہوگا .
---