Tanhai Shayari "Mere Baare Mein"
|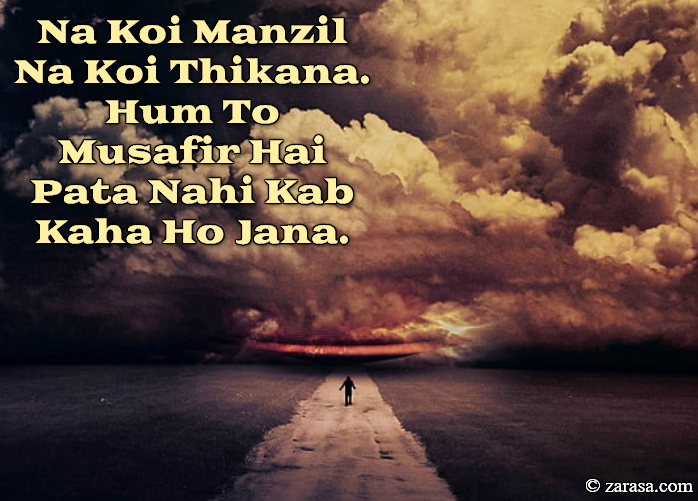 Na Koi Manzil Na Koi Thikana.
Hum To Musafir Hai Pata Nahi Kab Kaha Ho Jana.
ना कोई मंज़िल ना कोई ठिकाना .
हम तो मुसाफिर है पता नहीं कब कहा हो जाना .
نہ کوئی منزل نہ کوئی ٹھکانہ .
ہم تو مسافر ہے پتا نہیں کب کہا ہو جانا .
---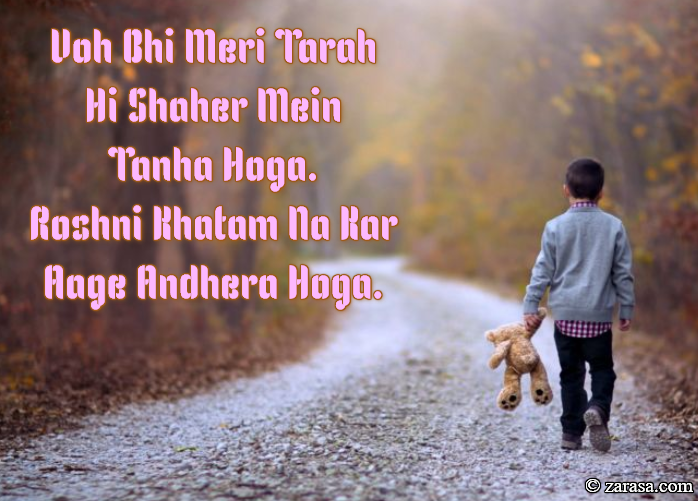 Voh Bhi Meri Tarah Hi Shaher Mein Tanha Hoga.
Roshni Khatam Na Kar Aage Andhera Hoga.
वोह भी मेरी तरह ही शहर में तनहा होगा .
रौशनी ख़तम ना कर आगे अँधेरा होगा .
وہ بھی میری طرح ہی شہر میں تنہا ہوگا .
روشنی ختم نہ کر آگے اندھیرا ہوگا .
---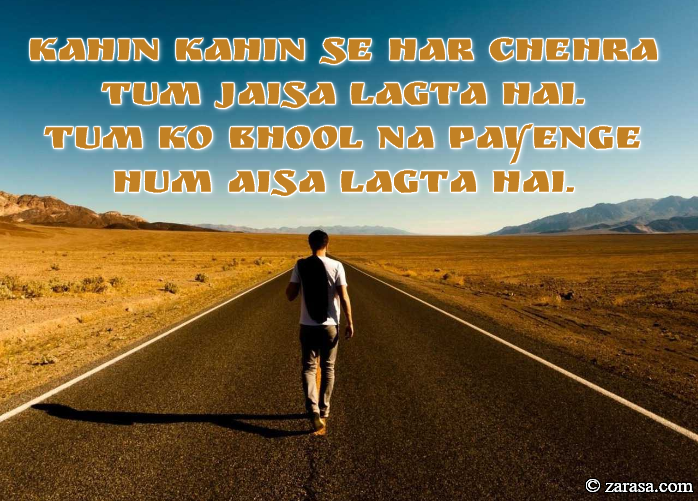 Kahin Kahin Se Har Chehra Tum Jaisa Lagta Hai.
Tum Ko Bhool Na Payenge Hum Aisa Lagta Hai.
कहीं कहीं से हर चेहरा तुम जैसा लगता है .
तुम को भूल ना पाएंगे हम ऐसा लगता है .
کہیں کہیں سے ہر چہرہ تم جیسا لگتا ہے .
تم کو بھول نہ پینگے ہم ایسا لگتا ہے .
---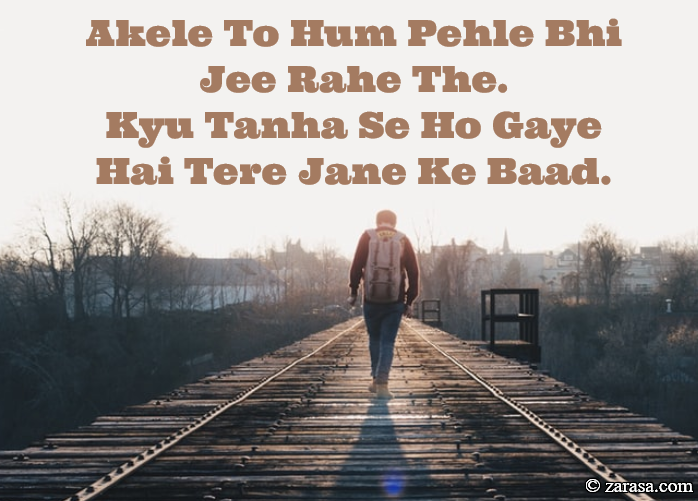 Akele To Hum Pehle Bhi Jee Rahe The.
Kyu Tanha Se Ho Gaye Hai Tere Jane Ke Baad.
अकेले तो हम पहले भी जी रहे थे .
क्यों तनहा से हो गए है तेरे जाने के बाद .
اکیلے تو ہم پہلے بھی جی رہے تھے .
کیو تنہا سے ہو گئے ہے تیرے جانے کے بعد .
---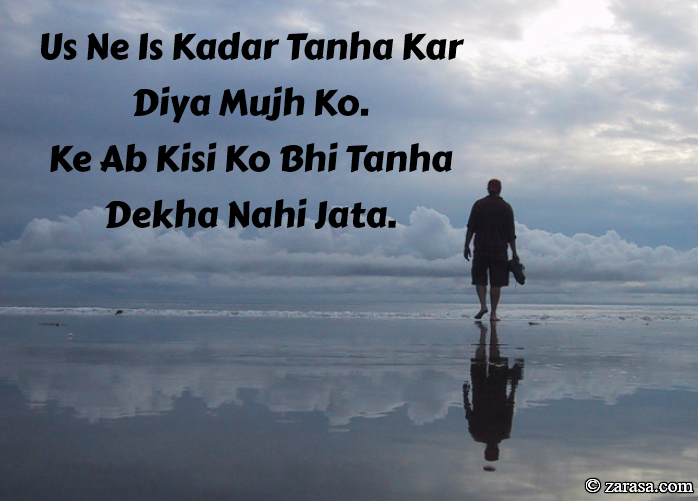 Us Ne Is Kadar Tanha Kar Diya Mujh Ko.
Ke Ab Kisi Ko Bhi Tanha Dekha Nahi Jata.
उस ने इस कदर तनहा कर दिया मुझ को .
के अब किसी को भी तनहा देखा नहीं जाता .
اس نے اس کدر تنہا کر دیا مجھ کو .
کا اب کسی کو بھی تنہا دیکھا نہیں جاتا .
---