Fariyaad Shayari "खुदा ने अपने वजूद को बचाने के लिए"
|
Jis Jis Ne Mohabbat Mai,
Apne Mehboob Ko Khuda Kar Diya ,
Khuda Ne Apne Wajud Ko Bachane Ke Liye ,
Unko Juda Kr Diya.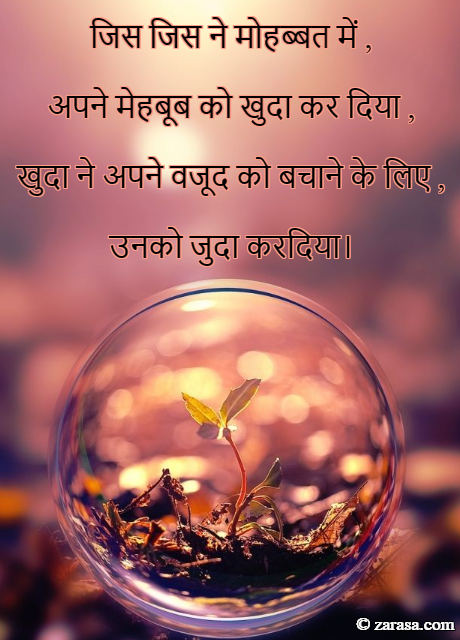 ---

जिस जिस ने मोहब्बत में ,
अपने मेहबूब को खुदा कर दिया ,
खुदा ने अपने वजूद को बचाने के लिए ,
उनको जुदा करदिया।


---

جس جس نے موحبّت می
اپنے محبوب کو خدا کر دیا
خدا نے اپنے وجود کو بچانے کے لئے
انکو جودا کر دیا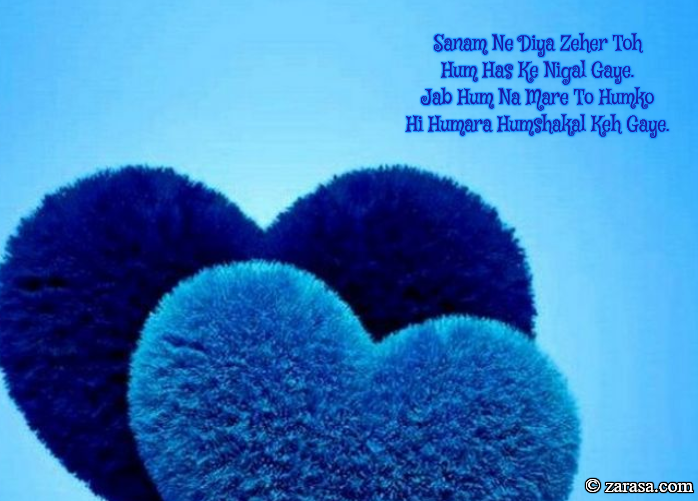 Sanam Ne Diya Zeher Toh Hum Has Ke Nigal Gaye.
Jab Hum Na Mare To Humko Hi Humara Humshakal Keh Gaye.
सनम ने दिया ज़हर तोह हम है के निगल गए .
जब हम ना मारे तो हमको ही हमारा हमशकल कह गए .
صنم نے دیا زہر ٹوہ ہم حس کے نگل گئے .
جب ہم نہ مارے تو ہمکو ہی ہمارا ہمشکل کہ گئے .
---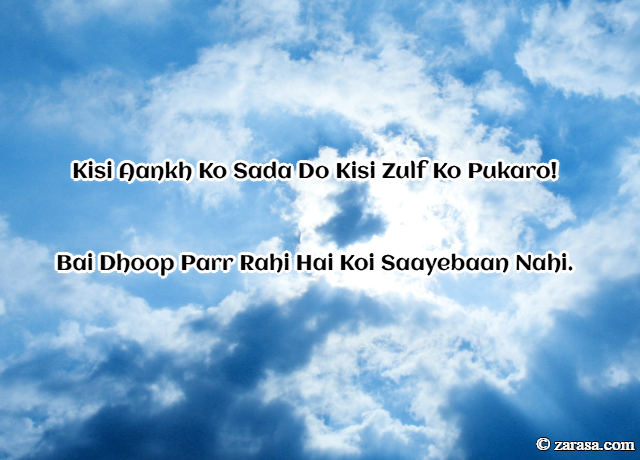 Kisi Aankh Ko Sada Do Kisi Zulf Ko Pukaro!
Bai Dhoop Parr Rahi Hai Koi Saayebaan Nahi.
किसी आँख को सदा दो किसी ज़ुल्फ़ को पुकारो !
बर्री धुप पढ़ रही है कोई सायबान नहीं .
کسی آنکھ کو سادہ دو کسی زلف کو پکارو !
برری دھوپ پڑھ رہی ہے کوئی ساےبان نہیں.
---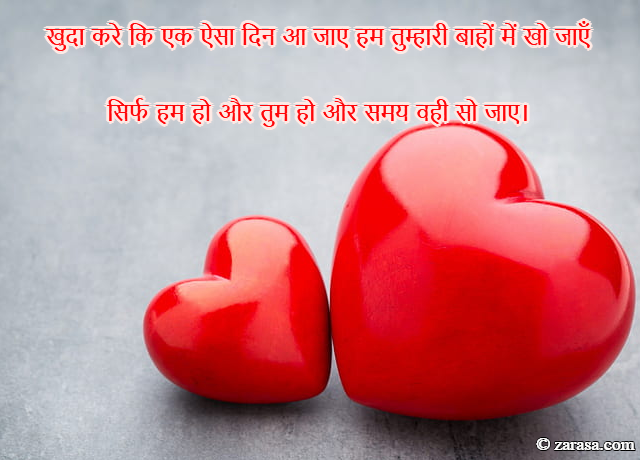 Khuda kare ki ek aisa din aa jaye,
Hum tumhaari baahon mein kho jaayein,
Sirf hum ho aur tum ho
Aur samay wahi so jaaye…
खुदा करे कि एक ऐसा दिन आ जाए,
हम तुम्हारी बाहों में खो जाएँ,
सिर्फ हम हो और तुम हो,
और समय वही सो जाए।
خدا کرے کی ایک ایسا دن اجے
ہم تمہاری باہوں می کھو جائے
صرف ہم ہو اور تم ہو اور سمے وہی سو جائے
---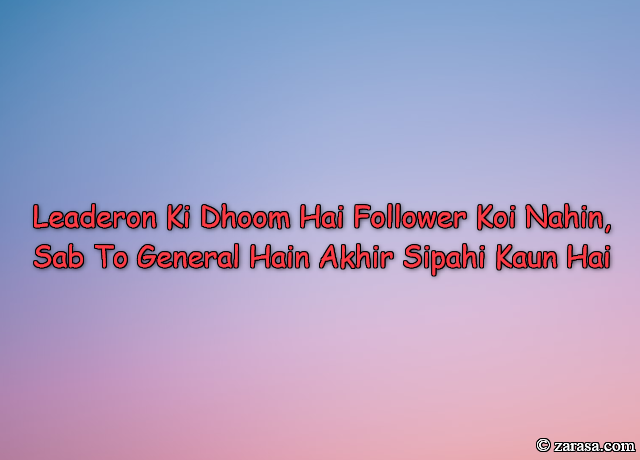 Leaderon Ki Dhoom Hai Follower Koi Nahin,
Sab To General Hain Akhir Sipahi Kaun Hai


लीडरों की धूम है फोल्लोवेर कोई नहीं ,
सब तो जनरल हैं आखिर सिपाही कौन है
              अकबर अल्लहाबादी
لیڈروں کی دھوم ہے فولّور کوئی نہیں ,
سب تو جنرل ہیں اکھڑ سپاہی کون ہے -
              اکبر اللہآبادی
---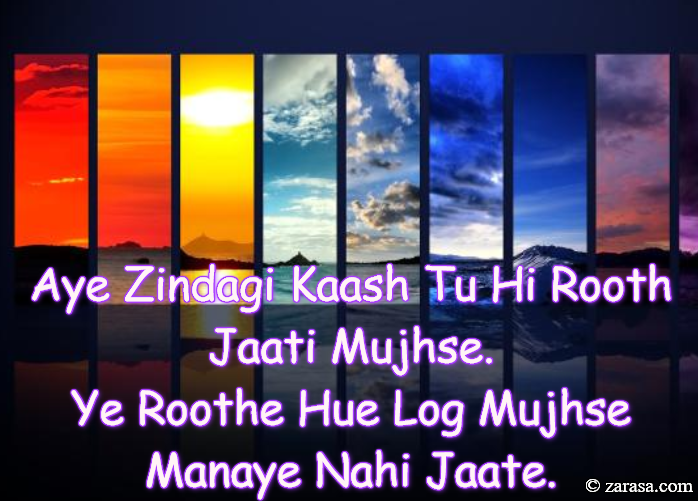 Aye Zindagi Kaash Tu Hi Rooth Jaati Mujhse.
Ye Roothe Hue Log Mujhse Manaye Nahi Jaate.
ए ज़िन्दगी काश तू ही रूठ जाती मुझसे .
ये रूठे हुए लोग मुझसे मनाये नहीं जाते .
ہے زندگی کاش تو ہی روٹھ جاتی مجھسے .
یہ روٹھے ہوئے لوگ مجھسے منے نہیں جاتے .
---