Tanziya Shayari (Sarcastic) "Leaderon Ki Dhoom Hai Follower Koi Nahin"
|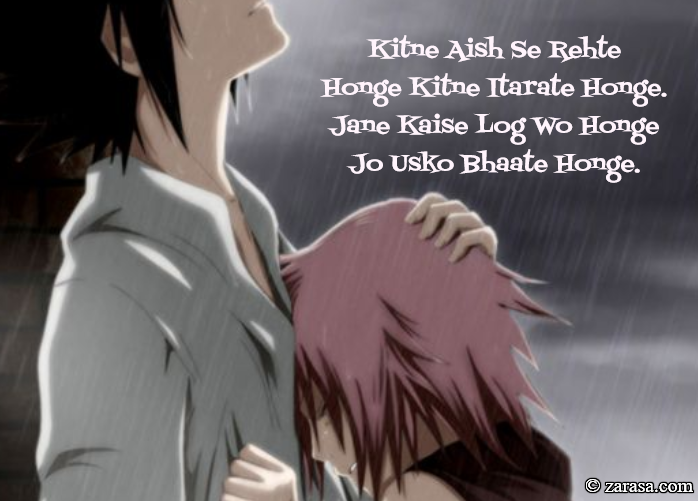 Kitne Aish Se Rehte Honge Kitne Itarate Honge.
Jane Kaise Log Wo Honge Jo Usko Bhaate Honge.
कितने ऐश से रहते होंगे कितने इतराते होंगे .
जाने कैसे लोग वो होंगे जो उसको भाते होंगे .
کتنے ایش سے رہتے ہونگے کتنے اترتے ہونگے .
جانے کیسے لوگ وو ہونگے جو اسکو بھاتے ہونگے .
---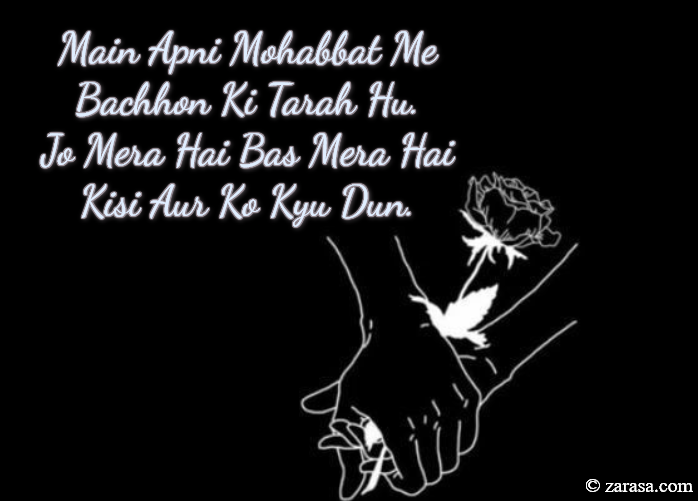 Main Apni Mohabbat Me Bachhon Ki Tarah Hu.
Jo Mera Hai Bas Mera Hai Kisi Aur Ko Kyu Dun.
मैं अपनी मोहब्बत में बच्चों की तरह हु .
जो मेरा है बस मेरा है किसी और को क्यों दूँ .
میں اپنی موحبّت مے بچھون کی طرح ہو .
جو میرا ہے بس میرا ہے کسی اور کو کیو دن .
---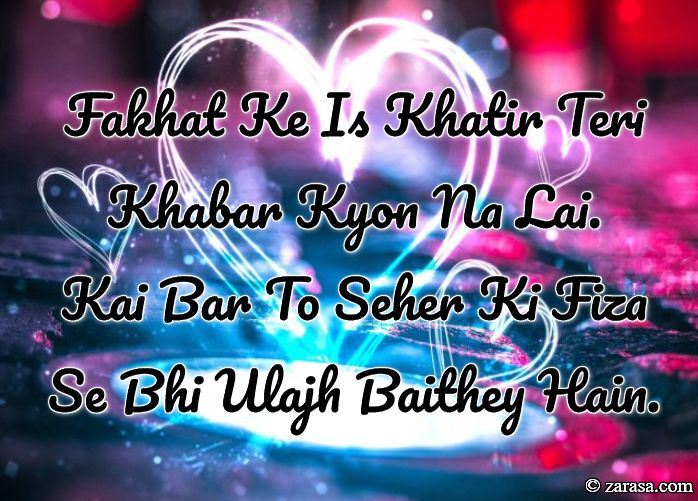 Fakhat Ke Is Khatir Teri Khabar Kyon Na Lai.
Kai Bar To Seher Ki Fiza Se Bhi Ulajh Baithey Hain.
फखत के इस खातिर तेरी खबर क्यों ना ले .
कई बार तो सेहर की फ़िज़ा से भी उलझ बैठे हैं .
فاخت کے اس خاطر تیری خبر کیوں نہ لی .
کی بار تو سہر کی فضا سے بھی الجھ بیٹھے ہیں .
---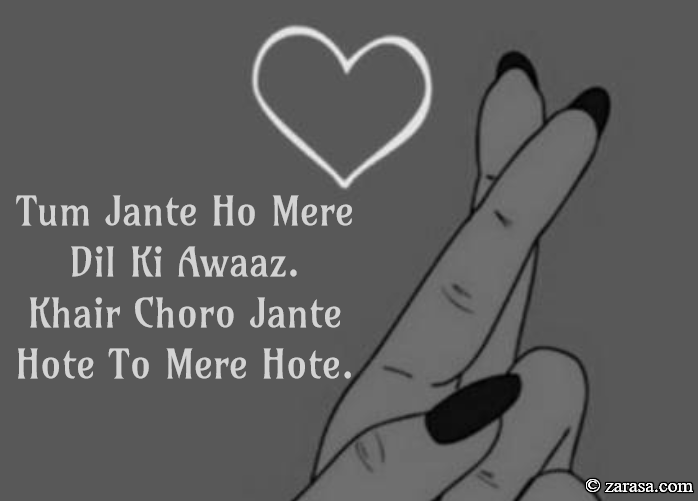 Tum Jante Ho Mere Dil Ki Awaaz.
Khair Choro Jante Hote To Mere Hote.
तुम जानते हो मेरे दिल की आवाज़ .
खैर चोरो जानते होते तो मेरे होते .
تم جانتے ہو میرے دل کی آواز .
خیر چھوڑو جانتے ہوتے تو میرے ہوتے .
---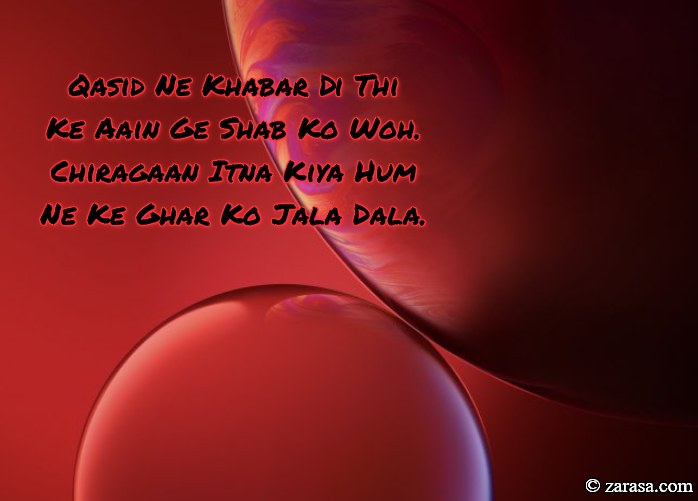 Qasid Ne Khabar Di Thi Ke Aain Ge Shab Ko Woh.
Chiragaan Itna Kiya Hum Ne Ke Ghar Ko Jala Dala.
क़ासिद ने खबर दी थी के आईं गए शब् को वह .
चिराग़ाँ इतना किया हम ने के घर को जला डाला .
قصد نے خبر دی تھی کے این گے شب کو وہ .
چراگان اتنا کیا ہم نے کے گھر کو جلا ڈالا .
---