Tanziya Shayari "Kitne Aish Se Rehte Honge"
|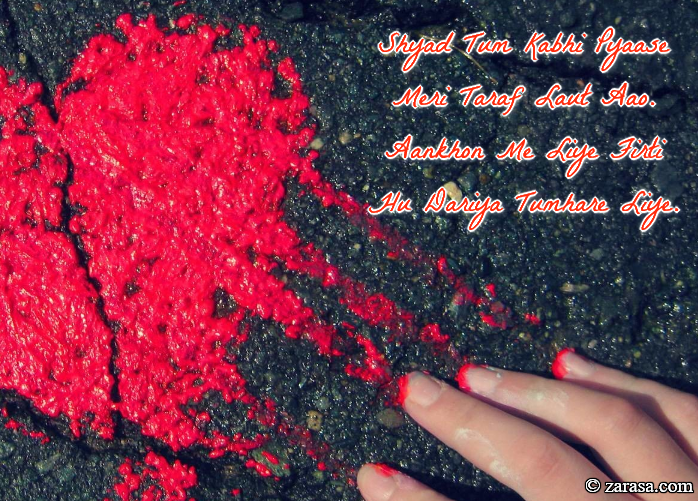 Shyad Tum Kabhi Pyaase Meri Taraf Laut Aao.
Aankhon Me Liye Firti Hu Dariya Tumhare Liye.
शयद तुम कभी प्यासे मेरी तरफ लौट आओ .
आँखों में लिए फिरती हु दरिया तुम्हारे लिए .

شید تم کبھی پیاسے میری طرف لوٹ او .
آنکھوں مے لئے فرتی ہو دریا تمہارے لئے .

---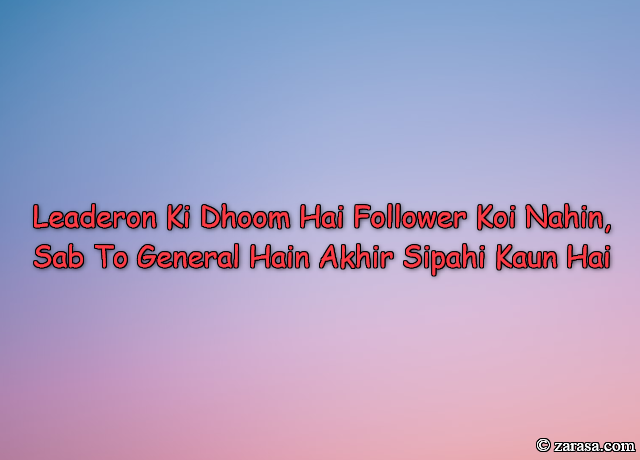 Leaderon Ki Dhoom Hai Follower Koi Nahin,
Sab To General Hain Akhir Sipahi Kaun Hai


लीडरों की धूम है फोल्लोवेर कोई नहीं ,
सब तो जनरल हैं आखिर सिपाही कौन है
              अकबर अल्लहाबादी
لیڈروں کی دھوم ہے فولّور کوئی نہیں ,
سب تو جنرل ہیں اکھڑ سپاہی کون ہے -
              اکبر اللہآبادی
---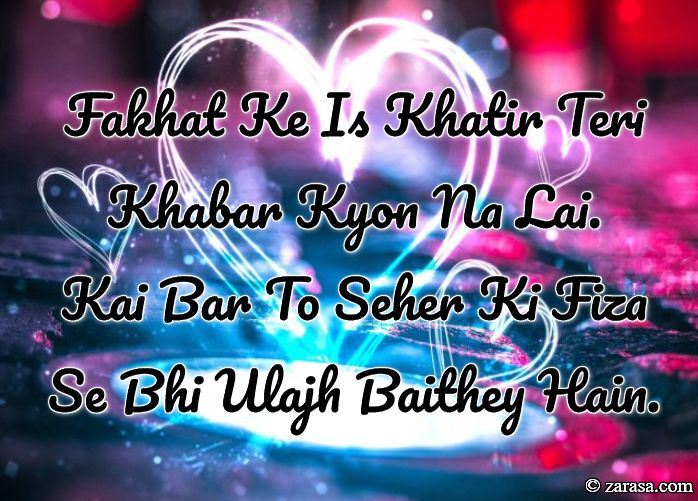 Fakhat Ke Is Khatir Teri Khabar Kyon Na Lai.
Kai Bar To Seher Ki Fiza Se Bhi Ulajh Baithey Hain.
फखत के इस खातिर तेरी खबर क्यों ना ले .
कई बार तो सेहर की फ़िज़ा से भी उलझ बैठे हैं .
فاخت کے اس خاطر تیری خبر کیوں نہ لی .
کی بار تو سہر کی فضا سے بھی الجھ بیٹھے ہیں .
---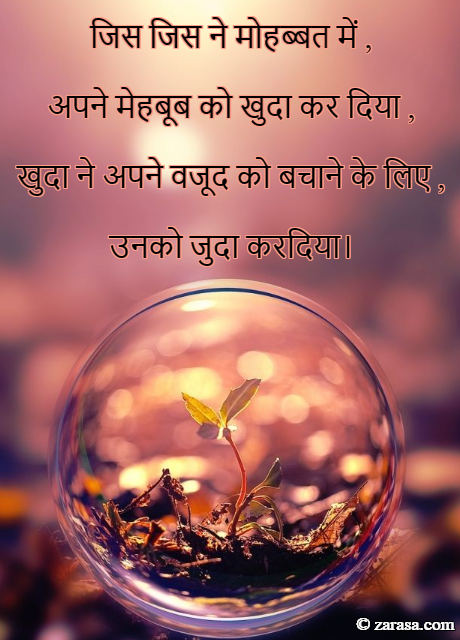 Jis Jis Ne Mohabbat Mai,
Apne Mehboob Ko Khuda Kar Diya ,
Khuda Ne Apne Wajud Ko Bachane Ke Liye ,
Unko Juda Kr Diya.
जिस जिस ने मोहब्बत में ,
अपने मेहबूब को खुदा कर दिया ,
खुदा ने अपने वजूद को बचाने के लिए ,
उनको जुदा करदिया।
جس جس نے موحبّت می
اپنے محبوب کو خدا کر دیا
خدا نے اپنے وجود کو بچانے کے لئے
انکو جودا کر دیا
---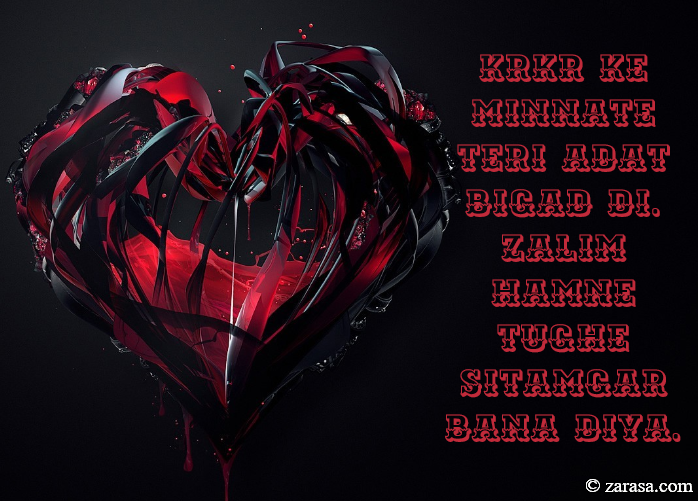 Krkr Ke Minnate Teri Adat Bigad Di.
Zalim Hamne Tughe Sitamgar Bana Diya.
करकर के मिन्नतें तेरी आदत बिगड़ दी .
ज़ालिम हमने तुझे सितमगर बना दिया .
کرکر کے منناتے تیری عادت بگد دی .
ظالم ہمنے تجھے ستمگر بنا دیا .
---